Producing scaffolds for use in tissue engineering is a major focus in the field. Electrospinning and additive manufacturing are two of the methods in which scaffolds can be fabricated. Additive manufacturing is broadly defined as the construction of complex structures in a layer-by-layer fashion using computer aided design.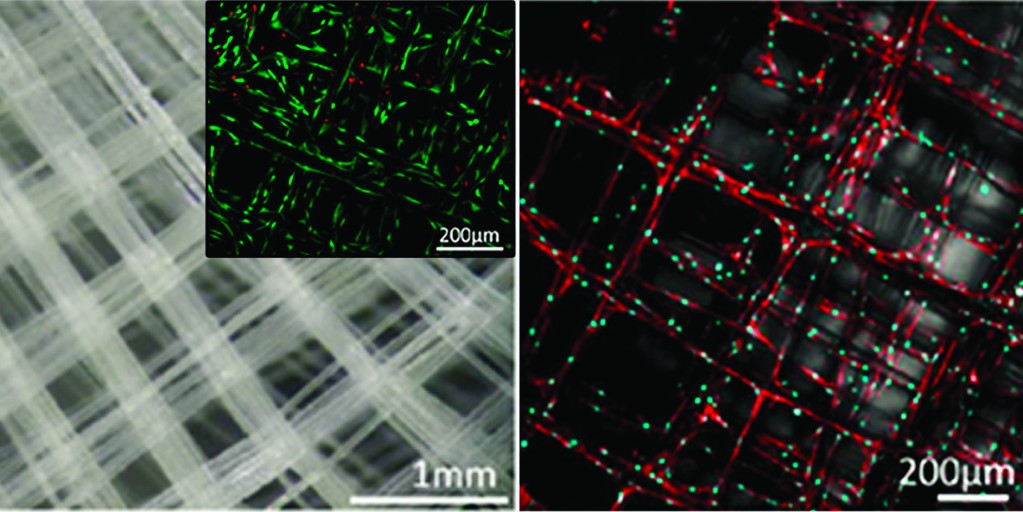 This minireview by Dalton, Hutmacher and colleagues from the Institute for Health and Biomedical Innovation at Queensland University of Technology describes solution and melt electrospinning use in conjunction with additive manufacturing for tissue engineering scaffolds. The minireview describes the emerging areas of biomodal and multiphasic scaffolds, and scaffolds published using melt electrospinning writing as an additive manufacturing technique.
Electrospinning and additive manufacturing: converging technologies
Biomater. Sci., 2012, Advance Article.  DOI: 10.1039/c2bm00039c
Follow the latest journal news on Twitter @BioMaterSci or go to our Facebook page.
To keep up-to-date with all the latest research, sign-up to our RSS feed or Table of contents alert.