Mesoporous silica nanoparticles for the design of smart delivery nanodevices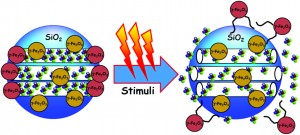 The nanomedical use of mesoporous silica nanoparticles has the potential to be revolutionary. This review by María Vallet-Regí and co-workers focuses on the design of mesoporous silica nanoparticles as smart drug delivery systems. The review also covers stimuli-responsive nanocaps and magnetic nanoparticles.
(Biomater. Sci., 2012, DOI: 10.1039/c2bm00085g, Advance article)
Enzyme responsive materials: design strategies and future developments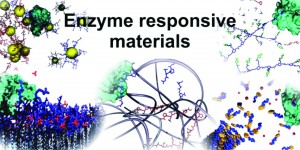 Enzyme responsive materials are discussed in this review by Rein V. Ulijn and co-authors. Several strategies for the development of the materials are described such as polymer hydrogels, supramolecular materials and quantum dot particles. The review also discusses the challenges in the development of these materials for specific applications.
(Biomater. Sci., 2012, DOI: 10.1039/c2bm00041e, Advance article)
Citrate-based biodegradable injectable hydrogel composites for orthopaedic applications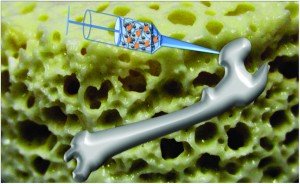 Bone biomaterials and scaffolds that have excellent in vivo responses and properties have been a much researched topic over the last 20 years. In this paper by Jian Yang and co-workers, a new bioactive citrate-based injectable biodegradable composite is developed. The composite consists of poly (ethylene glycol) (a FDA approved polymer) and hydroxyapatite which is used for delivering cells into irregular bony defects.
(Biomater. Sci., 2012, DOI: 10.1039/c2bm00026a, Advance article)
Don't forget to keep up-to-date with all the latest research you can sign-up for the Biomaterials Science RSS feed or Table of contents alert.
To keep up with the journal news you can Like us on Facebook or Follow us on Twitter.