Congratulations to Jinzi Zheng from the Princess Margaret Hospital, Toronto, Canada, who won the Biomaterials Science poster prize at the recent NanoBio 2012 conference in Seattle, USA.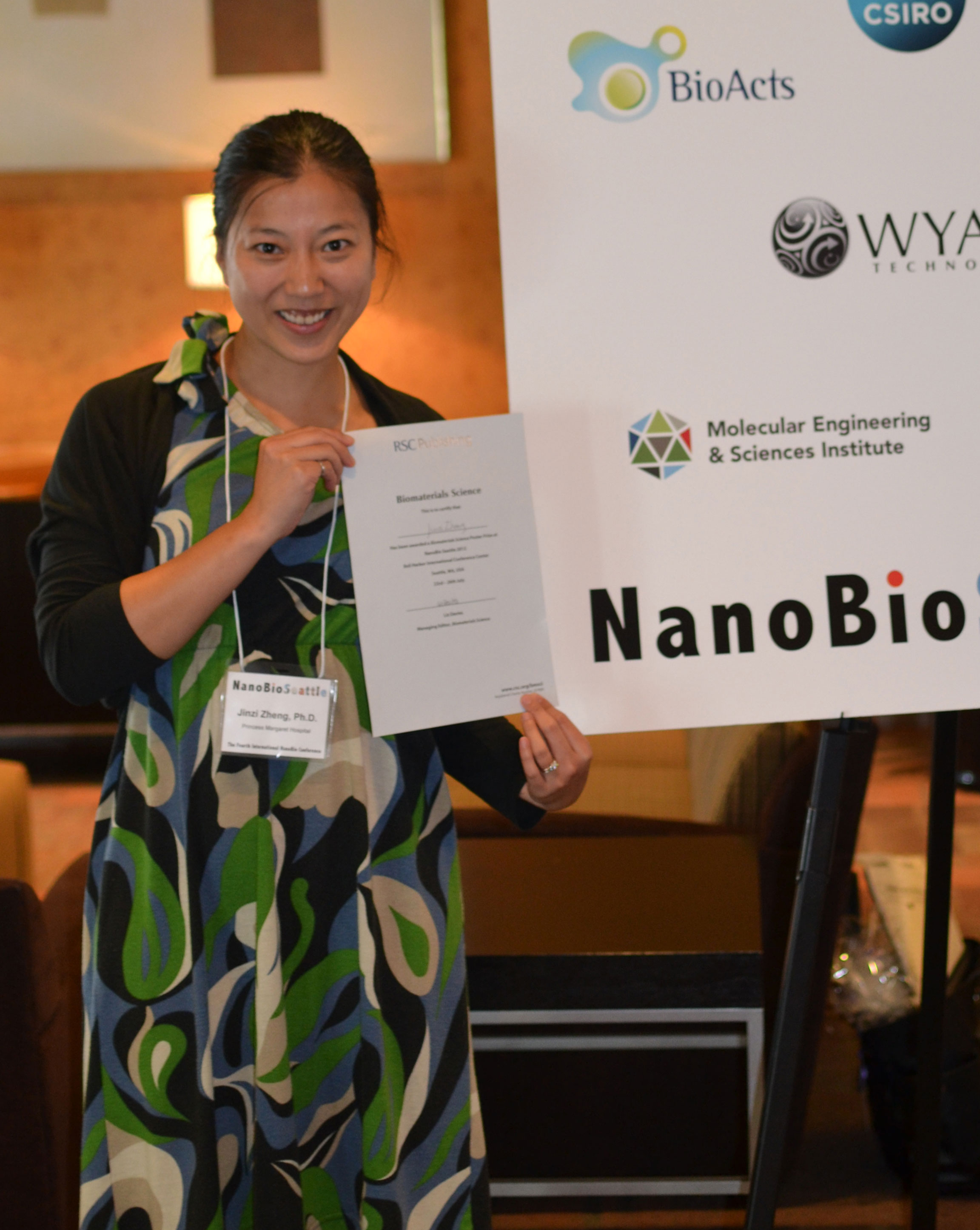 Jinzi Zheng's winning poster was titled "PET/CT Imaging of the Heterogeneous Distribution of [64Cu]-Iodine Liposomes in Orthotopic Mouse Cervical Tumors".
NanoBio 2012 was held 23rd – 26th July 2012.