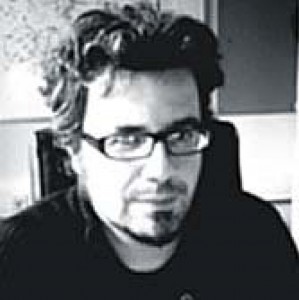 Prof. Giuseppe Battaglia, Editorial Board member 
Giuseppe, or as most people call him, Beppe, obtained his "Laura" in Chemical Engineering in 2001 from the University of Palermo (Italy), followed by a period of industrial research at the ICI Strategic Technology Group (now part of AkzoNobel) at Wilton, UK. In 2002, he joined Prof. Anthony Ryan's research group for a PhD in Physical Chemistry in the Department of Chemistry at the University of Sheffield (UoS). In 2006 immediately after submitting his PhD thesis, Beppe was appointed to a fixed term lectureship within the Biomaterials and Tissue Engineering group in the Dept. of Materials Science and Engineering. 3 years later he relocated to a permanent position within the Department of Biomedical Science where he was promoted to Senior Lecturer in 2009 and to a Personal Chair in 2011. Beppe is now the Professor of Synthetic Biology and one of the youngest professor in the Univerisity. Beppe is the recipient of the prestigious Human Frontiers of Science Young Investigator Program together with Prof. A. Engler (UCSD) and the 2011 ERC STG Award as well as the 2011 APS/IoP Polymer Physics Exchange Lecture and the 2011 GSK Emerging Scientist Award. Beppe's research is focused on the investigation of the specific design rules behind inter/intramolecular interactions and self-assembly of soft matter systems often taking inspiration from biological systems such as cells and viruses. These are subsequently translated into the engineering of nanostructured biomaterials such as nanoscopic vectors and/or synthetic scaffolds.
Biomaterials Science is now accepting submissions. All articles will be free to access until the end of 2014. Please contact the editorial office if you have any questions about the journal.
Don't forget you can Like us on Facebook or Follow us on Twitter to keep up with the latest news.
If you want to find out about the first articles once they're published online why not sign up for the Biomaterials Science RSS feed or Table of Contents alert.