We are pleased to welcome Dr Claudia Conti (National Research Council, Italy) to the Analyst Advisory Board.
---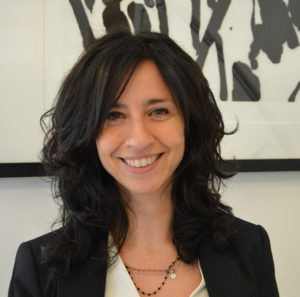 Claudia Conti is a senior researcher at the Institute of Heritage Science (ISPC) of the National Research Council (Italy). She completed her MSc degree in Geological Science at the University of Perugia (Italy) in 2002. In 2010, she completed her PhD in Materials Engineering at Politecnico di Milano (Italy), on the topic of "Calcium oxalate: chemical stability, conservation treatment based on ammonium oxalate, historical films".
Dr Conti's work is characterised by a highly multidisciplinary approach, which covers the areas of physical and chemical sciences applied to the conservation of Cultural Heritage. Her main research interests include Raman spectroscopy, notably the development of a new Raman method (micro-SORS) for the non-invasive subsurface investigation of Cultural Heritage materials. This work led Dr Conti to win the 2020 Craver Award presented by the Coblentz Society, which highlights the efforts of young spectroscopists that have made significant contributions in applied analytical vibrational spectroscopy.
Dr Conti's other research interests include inorganic mineral products for conservation and the use of non-invasive instruments and methods for conservation science. She has over 75 peer-reviewed publications.