Analyst welcomes Associate Editor Hideaki Hisamoto to the Editorial Board.
---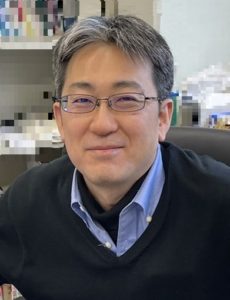 This year, Analyst was excited to welcome its newest Associate Editor to the Editorial Board.
Hideaki Hisamoto is a Professor of Analytical Chemistry at Osaka Metropolitan University, Osaka, Japan. He studied at Keio University and received his PhD in 1996 on the development of novel optical chemical sensors based on ionophores and functional dyes.
He worked as an assistant professor at Keio University in 1996 before moving to The University of Tokyo as a lecturer in 1999, where he started working on the development of microanalytical and synthesis systems based on glass microfluidic devices. In 2003, he moved to the University of Hyogo (Formerly "Himeji Institute of Technology") as an associate professor. He adopted capillary electrophoresis technique into his research and at the same time started to develop a square capillary array device aimed at simultaneous sensing of various analytes. In 2007 He moved to Osaka Prefecture University as an associate professor, then promoted to full professor in 2010. In 2022, Osaka Prefecture University was merged with Osaka City University to become Osaka Metropolitan University.
Professor Hisamoto's research interests include optical chemical sensing, micro total analysis systems, functional dyes, molecular recognition molecules, microreactors, capillary electrophoresis, and capillary array-based analytical devices. He received the Young Investigator Award from Japan Society for Analytical Chemistry in 2004, CHEMINAS Young Investigator Award from Society for Chemistry and Micro-Nano Systems (CHEMINAS) in 2008, Yagami Award from Faculty of Science and Technology, Keio University in 2019, and The Japan Society for Analytical Chemistry Award from Japan Society for Analytical Chemistry in 2022.
Submit your work to Professor Hisamoto today at https://mc.manuscriptcentral.com/an