We are delighted to introduce our latest Analyst Emerging Investigator, Peng Miao!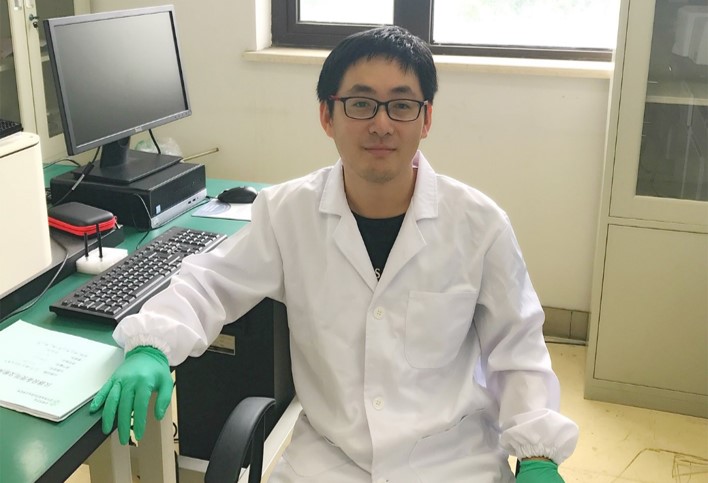 Dr Peng Miao received his BS and MS degrees from School of Life Sciences at Nanjing University in 2008 and 2011. Afterwards, he received his PhD degree from University of Chinese Academy of Sciences in Biophysics. In 2017, he became a Professor at Suzhou Institute of Biomedical Engineering and Technology, Chinese Academy of Sciences (CAS). He has published over 100 peer-reviewed papers with an H-index of 21 (Web of Science), authored 15 patents and 2 books. He has received numerous awards and honours, including Fellow of the Royal Society of Chemistry (FRSC), Top 1% of Highly Cited Authors (RSC), CAS President's Award (Chinese Academy of Sciences), and Science and Technology Award (China Association for Instrumental Analysis). His current research is focused on DNA nanotechnology based bioanalytical chemistry
Read Peng Miao's Emerging Investigator Series paper "Ultrasensitive electrochemical detection of miRNA based on DNA strand displacement polymerization and Ca2+-dependent DNAzyme cleavage" and find out more about him in the interview below:
Your recent Emerging Investigator Series paper focuses on an ultrasensitive electrochemical biosensor for miRNA evaluation. How has your research evolved from your first article to this most recent article?
My first article is about the fabrication of an electrochemical biosensor for the detection of glutathione, which is amplified by DNA modified gold nanoparticles (Biosensors and Bioelectronics, 2009, 3347). Later, I was encouraged to develop more efficient signal amplification strategies aided by bottom-up or top-down DNA assembly. After nearly ten years' efforts, I have developed a series of ultrasensitive biosensors for the detection of different biomolecules including the most recent article, in which strand displacement polymerization and DNAzyme cleavage cycles are involved for dual amplified detection of miRNA.
What aspect of your work are you most excited about at the moment?
DNA is nature's choice for storing and transmitting genetic information, which is also an excellent nanoscale material to construct bio-architectures for analytical purposes. Taking advantages of the properties like predictable Watson-Crick base pairing and addressability, bottom-up and top-down design principles can be achieved to sensitively identify targets or study molecular interactions, which are really exciting.
In your opinion, what are the most promising applications of this miRNA detection method?
This paper reported an ultrasensitive electrochemical miRNA sensing method with cascade signal amplification. It is capable of monitoring miRNA levels in cells without sample enrichment in a highly selective manner. Therefore, this method could find potential practical applications in miRNA related biological researches. It could also be used as a candidate to replace qRT-PCR for clinical diagnosis.
What do you find most challenging about your research?
The most challenge is to accurately control multiple DNA assembly events at the nano-bio interface.
How do you spend your spare time?
Playing badminton and electronic sports.
Which profession would you choose if you were not a scientist?
Maybe a programmer.
Can you share one piece of career-related advice or wisdom with other early career scientists?
In the early career, scientists should scrupulously choose their research areas and their research work should not be decentralized.