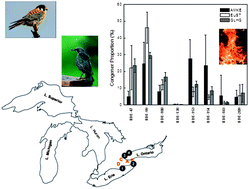 In this HOT article from researchers in Canada, the authors investigate the possibility of using American kestrel and European starling eggs as bio-monitoring species for flame retardant contamination in terrestrial ecosystems.
Testing for for sixteen PBDE congeners and nineteen non-PBDE flame retardants, the authors were able to detect major components of commercial mixtures, and found point source influences for some geographical areas.
Flame retardants in eggs of American kestrels and European starlings from southern Lake Ontario region (North America)
Da Chen, Robert J. Letcher and Pamela Martin
DOI: 10.1039/C2EM30472D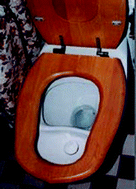 In their critical review, researchers from the University of Hawaii have carried out an economic appraisal into the separation of human urine from other waste waters at the source, and the subsequent storage and treatment of this separated water.
They conclude that energy, water and nutrients could be saved using this approach, along with decreasing green house gas emissions.
An economic appraisal of using source separation of human urine to contain and treat endocrine disrupters in the USA
Krishna Lamichhane and Roger Babcock
DOI: 10.1039/C2EM30254C
All our HOT articles are free to access for 4 weeks following a simple registration.