We've had a bit of a break in HOT articles for the summer holidays but now we're back with a scorcher!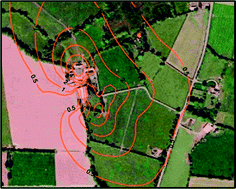 In December 2008 the Irish Government recalled all Irish pork and bacon products from pigs slaughtered in Ireland since September 1 2008 as a result of polychlorinated biphenyl (PCB) contamination identified during routine monitoring of Irish pork products.  This lead to the slaughter of thousands of of pigs and cattle, and the destruction of tens of thousands of tonnes of pork products.
In this Focus article Ian Marnane from the Irish Environmental Protection Agency looks at the source and multiple factors that contributed to the contamination – the use of contaminated fuel in the animal-feed drying facilities – and what lessons could be learnt from this extremely unfortunate event.
The article is free to access* for the next four weeks:
Comprehensive environmental review following the pork PCB/dioxin contamination incident in Ireland
Ian Marnane
DOI: 10.1039/C2EM30374D
Looking for some more summer reading? Why not check our some of our other HOT articles..
*Free access is provided to subscribing institutions or through an RSC Publishing Personal Account. Registration is quick and easy at http://pubs.rsc.org/en/account/register.