Analyst is planning a themed collection highlighting the exciting research happening in the field of single cell analysis.
Guest Editors
This collection will be co-guest edited by Analyst Associate Editor Takehiko Kitamori, University of Tokyo, Japan and Amy Herr, University of California, Berkeley, USA.
Contribute to this collection
We welcome submissions of original research and review articles. Articles will be added to the collection as they are accepted and the resulting issue will benefit from extensive promotion.
About Analyst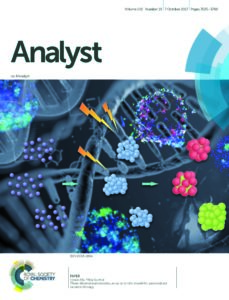 Guided by Chair Duncan Graham and an international team of associate editors and editorial board members, Analyst publishes analytical and bioanalytical research that reports premier fundamental discoveries and inventions, and the applications of those discoveries, unconfined by traditional discipline barriers.
Ready to contribute?
Email analyst-rsc@rsc.org or submit online at www. mc.manuscriptcentral.com/an