The RSC Tokyo International Conference 2017: Analytical Science & Technology for Global Sustainability was held from 7th – 8th September. The Royal Society of Chemistry and JAIMA (JAPAN Analytical Instruments Manufacturers' Association) jointly organised the RSC-TIC(Royal Society of Chemistry-Tokyo International Conference)during JASIS 2017, one of the biggest exhibitions of analytical and scientific instruments in Asia.  The conference focuses on analytical science and technology and consists of invited lectures and poster presentations.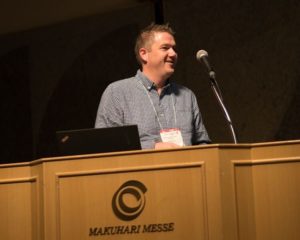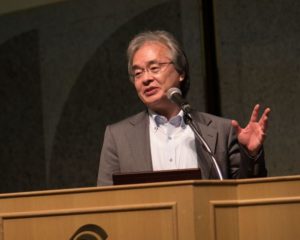 Top: Plenary Speaker, Professor Craig Banks
Bottom: Event organiser Professor Takehiko Kitamori 
By all accounts, the 6th instalment of the RSC-TIC was another success. Across the two days, there were 277 delegates, coming from around the globe. The number and diversity of delegates made for some high quality poster presentations. As an official sponsor of the poster presentations, Analyst Executive Editor (Philippa Hughes) was delighted that there were 120 poster presentations at the conference. We would like to congratulate the Analyst poster presentation award winners:
Direct measurement of Pd-107 in Pd metal recovered from spent nuclear fuel with laser ablation ICP-MS
Shiho Asai1, Ohata Masaki 2, Takumi Yomogida1, Morihisa Saeki3, Hironori Ohba3, Yukiko Hanzawa1, Takuma Horita1, Yoshihiro Kitatsuji1
1 Japan Atomic Energy Agency, 2 National institute of advanced industrial science and technology, 3National institute of quantum and radiological science and technology
A Thiol Sensing Probe Based on a Caged Luciferin
Mayu Hemmi, Yuma Ikeda, Yutaka Shindo, Shigeru Nishiyama, Kotaro Oka, Daniel Citterio, Koji Suzuki
Keio University Graduate School of Science and Technology
High sensitive nanobeads' immunoassay with preconcentrator enhancement
Yu-Jui Fan1, Chih-Zong Deng2, Horn-Jiunn Sheen2
1 School of Biomedical University, Taipei Medical University, 2 Institute of Applied Mechanics, National Taiwan University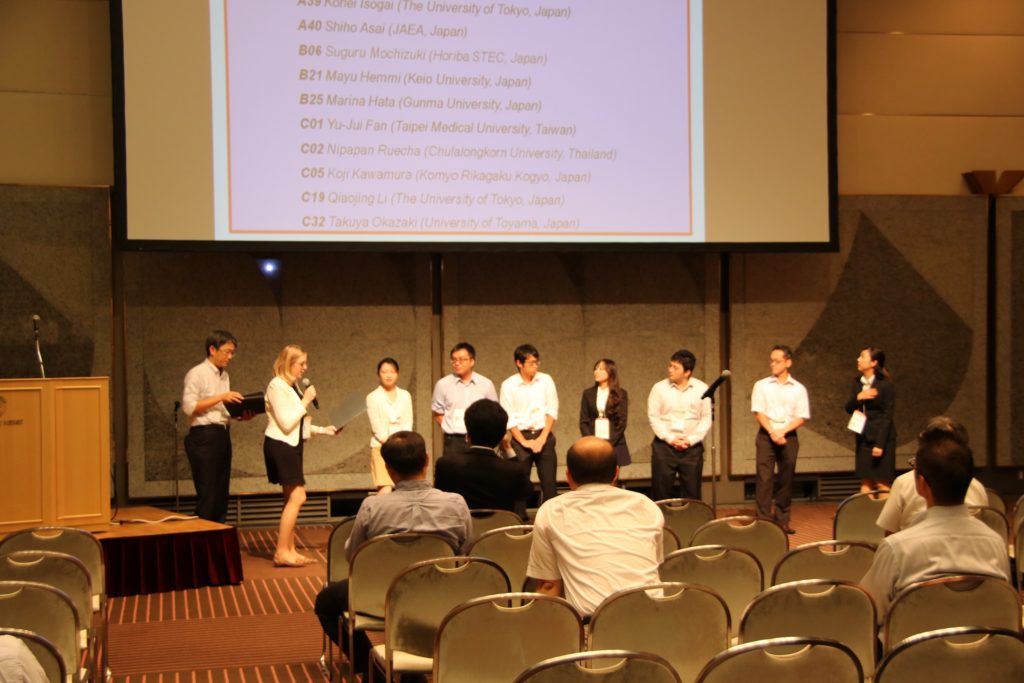 Philippa Hughes (second from left) presenting the Analyst post prizes
Whilst attending RSC-TIC, Philippa also gave a talk entitled "How to get published in high impact journals". The talk was well received and offered invaluable insights into the world of scientific publishing. Other guest speakers included Craig Banks, who is a member of Analytical Methods' Editorial Board and Abe Lee, Editor in Chief for Lab on a Chip.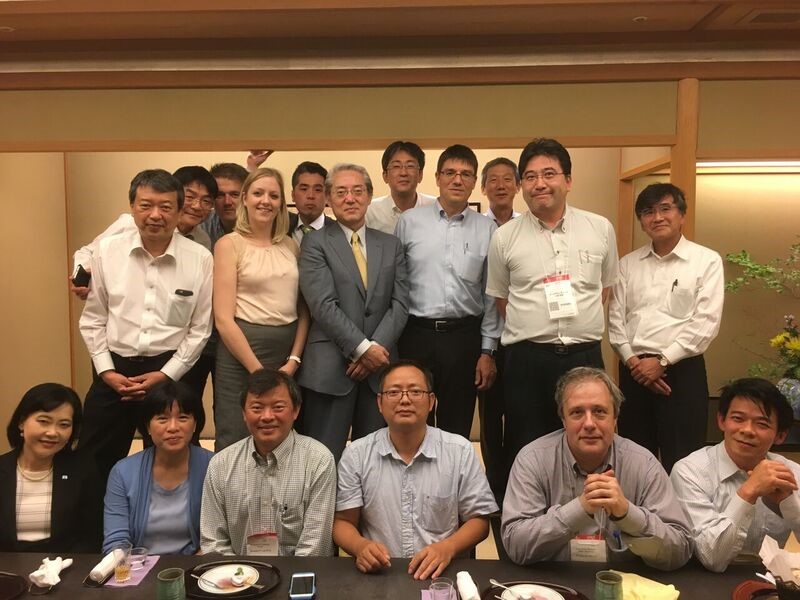 Speakers dinner attendees