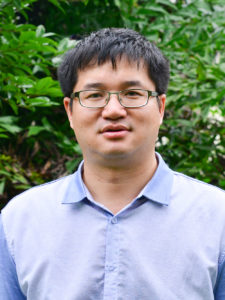 Xinchen Wang, Fuzhou University, China
Professor Xinchen Wang is currently the Director of the State Key Laboratory of Photocatalysis on Energy and Environment, and the Dean of the College of Chemistry in Fuzhou University. He obtained his BSc and MSc at Fuzhou University, and went to the Chinese University of Hong Kong to pursue his PhD. In 2006, he moved to Tokyo University as a JSPS post-Doctor, then he went to the Max Planck Institute of Colloids and Interfaces, as an Alexander von Humboldt Fellow, and was promoted to be a Group Leader 2008 until 2012. He started his Professorship in Fuzhou University at 2005. His research interests lie within catalysis and photocatalysis, where he has published more than 200 peer-reviewed papers and has gained an H-index of 79.
Submit your best sustainable energy and fuels catalysis research to Xinchen Wang now!