Thank you to all who participated – check out the winning posters: here!

The #RSCPoster Twitter Conference is an online event held entirely over Twitter to bring members of the scientific research community together to share their research, network and engage in scientific debate.
We are excited to announce that the 2019 event will be held: Tuesday 5 March 2019, 09:00 GMT – Wednesday 6 March 2019, 09:00 GMT.
Read more about #RSCPoster 2019 and take a look at the winning posters: 
Registration now closed.
Get involved:
With subject hashtags spanning the core chemical sciences and related fields, whatever your field, connect and showcase your research:
* New for 2019
Submit a poster:
Check out this video tutorial from Edward Randviir (Manchester Metropolitan University, @EdwardRandviir) explaining how to search for hashtags in Twitter and how to take part!
and here: https://twitter.com/EdwardRandviir/status/1102956739887054850
Top tips for making a poster specifically for Twitter are available on the BetterPosters blog, written by Zen Faulkes (@DoctorZen). 
Win a prize:
Thanks to our wonderful sponsors this year who are supporting cash prizes:
Analytical Science Network, Analytical Methods Committee, Chemical Biology and Bioorganic Group, Applied Catalysis Group, Education in Chemistry, Chemistry Education Research and Practice, Alvatek, Environmental Chemistry Group, Applied Materials Chemistry Group, Chemical Nanoscience and Nanotechnology Group, Organic & Biomolecular Chemistry, Physical Chemistry Chemical Physics, Chemical Science, Process Chemistry and Technology Group.

2019 #RSCPoster Subject Chairs:
#RSCAnalytical
Roy Goodacre, University of Liverpool
Martín Resano, University of Zarragoza
@RoyGoodacre
@MartinResano


#RSCChemBio

Marloes Peeters, Manchester Metropolitan University
Sara Rouhanifard, NorthEastern University
 @Peeters_Marloes
@SRouhanifard


#RSCCat

Paul Collier, Johnson Matthey
James Paterson, BP
Jennifer Garden, University of Edinburgh

@RSC_ACG
@garden_jenni

#RSCEdu

Emily Seeber, Bedales School and University of Oxford
Claire McDonnell, Dublin Institute of Technology
Kristy Turner, University of Manchester

@emily_seeber
@clairemcdonndit
@doc_kristy


#RSCEnergy

Saiful Islam, University of Bath
Doug Macfarlane, Monash University

@SaifulChemistry
@DRMacFarlane


#RSCEnv

Nadine Borduas, ETH Zurich
Helen Casey, University of Huddersfield
Peter Vikesland, Virginia Tech

@nadineborduas
@helen_casey
@petervikesland


#RSCInorg

Charlie O'Hara, University of Strathclyde
Marcel Swart, University of Girona
Cathleen Crudden, Queen's University

@oharalab
@marcel_swart
@cathleencrudden


#RSCMat

Athina Anastasaki, ETH Zurich
Chris Foster, Manchester Metropolitan University
Mark Olson, Tianjin University

@AthinaAnastasa1
@CWFoster90
@MARK_A_OLSON


#RSCNano

Gemma-Louise Davies, University College London
Karen Faulds, University of Strathclyde
Sara Skrabalak, Indiana University

 @GemmaLouDavies
@FauldsKaren
@SaraSkrabalak


#RSCOrg

Armando Carlone, Università degli Studi dell'Aquila
Ryan Mewis, Manchester Metropolitan University
David Nelson, University of Strathclyde

@armando_carlone
@RyanMewis
@TheNelsonGroup


#RSCPhys

Lars Goerigk, University of Melbourne
Laura McKemmish, University of New South Wales
Brian Wagner, University of Prince Edward Island

@lgoer_compchem
@laura_mckemmish
@DrummerBoy2112


#RSCEng

Jason Hein, The University of British Columbia
Tanja Junkers, Monash University
Tim Noël, Eindhoven University of Technology

@procrastiprof
@polymerreaction
@NoelGroupTUE

2019 #RSCPoster General Committee:
Damien Arrigan, Curtin University

 @arri_aus

Zoe Ayres, Hach
@zjayres

James Batteas, Texas A&M University
 @jamesbatteas

Gonçalo Bernardes, University of Cambridge

 @gbernardes_chem

Holly Butler, University of Strathclyde

 @HollehButler

Malika Jeffries-El, Boston University

 @Chem_Diva

Neil Keddie, University of St Andrews

@theyakman

Simon Lancaster University of East Anglia

@S_J_Lancaster

Simon Lewis, Curtin University

 @SimonWLewis

Jennifer Love, The University of British Columbia

@JenniferLoveUBC

Nicholas Marshall, USC Aiken

@ChemImprov

Jean-Francois Masson, University of Montreal

 @Masson_chem

Claire Murray, Diamond Light Source

@drclairemurray

Warren Piers, University of Calgary
 

@Wpiers1

Dino Spagnoli, University of Western Australia

@dino_spagnoli

Fraser Stoddart, Northwestern University

@sirfrasersays

Nick Stone, Univeristy of Exeter

 @profnickstone

M. Eugenio Vázquez, Universidade de Santiago de Compostela

 @ChemBioUSC

Renee Webster, Monash University

 @reneewebs

Jason Woolford, Royal Society of Chemistry

@RealTimeChem
See information from previous events here or see the previous events on Twitter via the subject hashtag links above or here.
In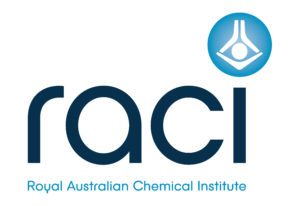 the spirit of the recent partnership between the Royal Society of Chemistry and the Royal Australian Chemical Institute we are delighted to announce the RACI will be supporting #RSCPoster by awarding prizes to the best posters presented by Aussie chemists.
Just add the hashtag #ozchem to be in with a chance of winning a year's free RACI membership and a copy of A Century of Bonds!
A local scientific committee will independently judge the best #ozchem poster and presentation
Frequently Asked Questions
Do I need to check the copyright and permissions needed for figures or any other parts of my poster which have already been published?
Yes. Copyright owners have the exclusive right to copy their work and to issue copies of their work to the public, and it is an infringement for anyone else to do so without the copyright owner's permission. If you are reproducing material contained in a Royal Society of Chemistry publication (journal articles, book or book chapters) you may do so providing that you fully acknowledge the original Royal Society of Chemistry publication and include a link back to it. If you wish to include material that has been published by another publisher, you will need to check how the publisher/copyright owner of the third party material wishes to receive permission requests. Information on this can be found on our Permission Requests page at http://www.rsc.org/Publishing/copyright/permission-requests.asp under "Use of third party material in our publications".
If I include unpublished work in my poster, will I still be able to publish this in a peer-reviewed journal afterwards?
Subject to the usual conditions outlined in the License to Publish, being a part of the Twitter conference will not prevent you using some of the information included in your poster as part of an article in a Royal Society of Chemistry journal. Please note this policy varies by publisher and if you intend to submit your research for publication elsewhere after the event, you should check the individual policy for that journal and publisher.
What size/format should my poster be?
You can choose any dimensions for your poster, the important thing is that the text and figures are clear for people to read and understand. Using Microsoft PowerPoint, we found a text size of between 12-16 were clear to read when saving an A4 slide as a JPEG and uploading to Twitter. Using an A0 template, the text needed to be between 50 and 60 to be legible. You can use any software you like to create your poster, as long as the image you upload is clear for others to read. We recommend testing your poster on Twitter before the conference to make sure you are happy with your image. Check out this blog post by Zen Faulkes for some top tips for making posters with Twitter in mind: http://betterposters.blogspot.com/2019/02/top-tips-for-twitter-posters.html
Please don't get carried away and use Twitter-bots. We want everyone to actively participate and engage in discussions to get the most out of the event.
Contact us
Event Organizers
Matthew Baker, University of Strathclyde, @ChemistryBaker
Edward Randviir, Manchester Metropolitan University, @EdwardRandviir
Hannah Kerr, Royal Society of Chemistry, @hk_chemistryy
Kathryn Gempf, Royal Society of Chemistry, @KGempf