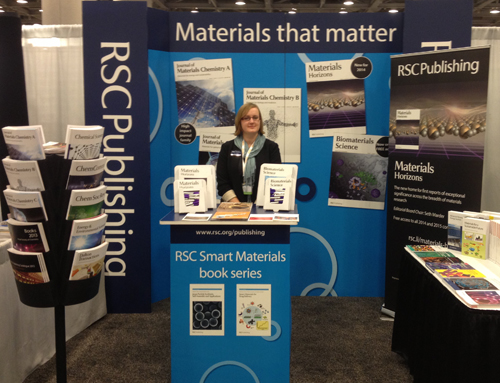 Thanks to everyone that stopped by our booth last week at the 2013 MRS Spring Meeting & Exhibit in San Francisco.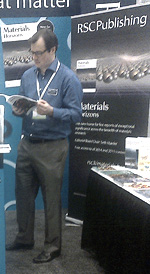 Editors Liz Dunn and Sam Keltie were on hand to answer questions and tell people about our top journals and books, including Biomaterials Science, Energy & Environmental Science and Journals of Materials Chemistry A, B and C.  
There was lots of excitement around the launch of new journal Materials Horizons. It's now open for submissions, welcoming the very best research at the cutting-edge interface of materials science with chemistry, physics, biology and engineering.
But what will this journal bring to the materials community? Find out from Editorial Board Chair Seth Marder in this short video.

We'll be in Boston for the 2013 MRS Fall Meeting and Exhibit in December. We hope to see you then!