RSC Publishing is committed to disseminating chemical science information in the most relevant and timely way possible. 
Print issues of the RSC's databases have become less and less valuable to our readers, therefore our databases will be available online only from January 2013.
RSC databases provide rapid and cost-effective access to key developments in the field, so free up your shelves and enjoy the dynamic search capabilities, fast indexing and cutting-edge content of RSC databases online: 
(NB. Print-only database Chromatography Abstracts is ceasing publication at the end of 2012 and will not be available for renewal. All Chromatography Abstracts content will still be accessible online, as part of Analytical Abstracts.)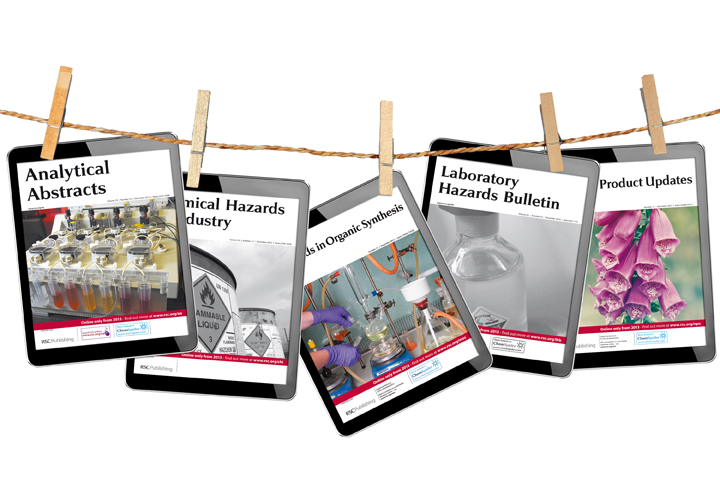 Contact sales@rsc.org to discuss subscription opportunities and discounted packages, or find out more at www.rsc.org/databases.