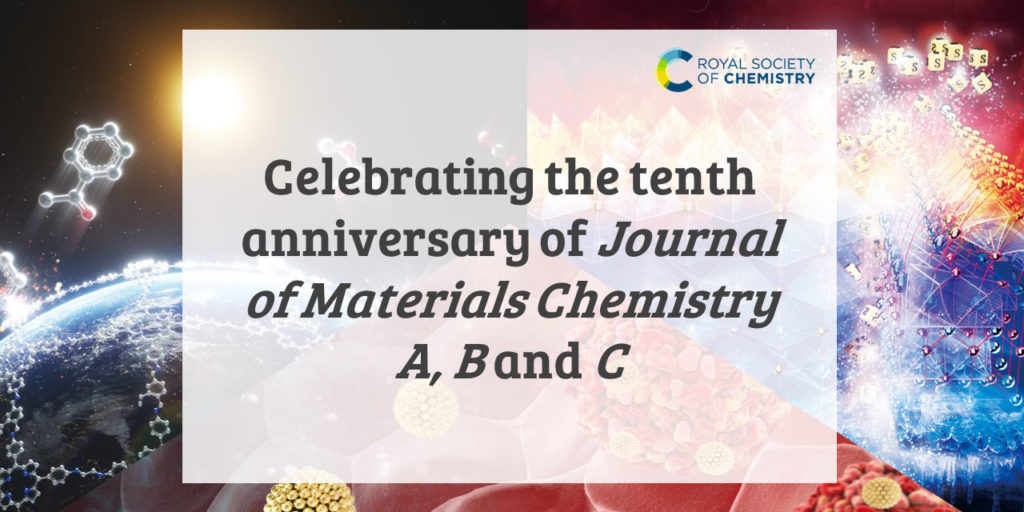 When the Journal of Materials Chemistry became three separate titles in 2013, it represented a fantastic opportunity to grow the scope of the journal and provide dedicated homes for for all kinds of ground-breaking and impactful research.
In the ten years since then, the Journal of Materials Chemistry A, B, and C have published over 45,000 articles across the breadth of materials science, serving as high impact homes for research in the areas of energy and sustainability, biology and medicine, and optical, magnetic and electronic devices.
To celebrate the tenth anniversary, the JMCs will be publishing special anniversary issues, as well as many other celebrations on the journals' Twitter and Facebook pages. To kick off the festivities, read the Editors-in-Chief's introductory Editorial published in journals' first issues of 2023.
Congratulations again to the past ten years of the Journal of Materials Chemistry A, B, and C, and we look forward to many more fantastic years in the future!