Written by Elizabeth Magalhaes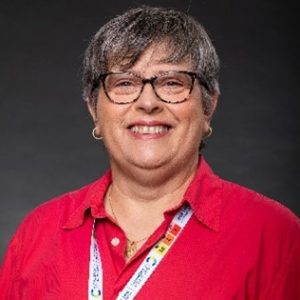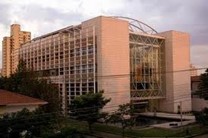 A satellite office of RSC Americas, the Brazilian office in São Paulo, has been operating since 2012 and represents the whole portfolio in the region including all of South America. Now, after the worst (we hope) of the pandemic, we are re-assessing our approach in the region. The main partner in the community is the Brazilian Chemical Society, SBQ. At the beginning of 2022, RSC president Tom Welton gave a webinar to SBQ to reflect on Sustainability, which has become a prominent subject from 2022 onwards in the Brazilian Community.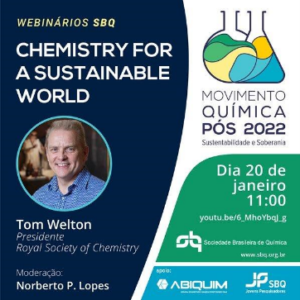 Most of our publications in Brazil come from the local chemistry community, totalling nearly 500 at RSC. More and more, research in this area has become multidisciplinary, so following Biochemistry, Materials, Food Engineering, and Energy topics has played an important role in pursuing submission leading to publications locally. This movement has been essential in times where national funding has become an issue in Brazil and other Latin American countries. Other sources of funding, such as applications through innovation, are paving initial steps to enable research despite major cuts in governments' science budgets.
Our goal in the region is to keep RSC relevant and to continue to be a trustworthy source for quality publications. To perform best in our aims, we support the most important local meetings in our communities, general or specific, to better understand the local environment. We look for opportunities to find engaged authors and editors, as well as to enlighten the future generation. We recently came back from one of the largest events in the area, the 45th Annual Meeting of the Brazilian Chemical Society. This conference was an opportunity to showcase our portfolio in full, including journals, books, databases, and other campaigns on Diversity and Inclusion. Our marketing stand attracted attention and was an effective point of contact for researchers.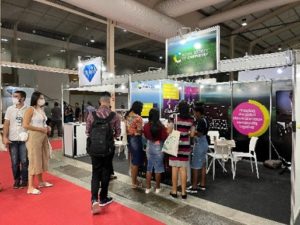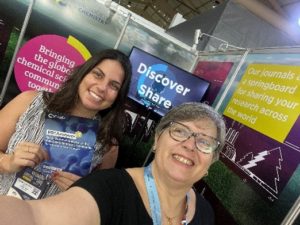 At the conference, we presented a How-to-Publish talk with 3 of our local editorial board members in an interactive section. A highlight of the trip was the second annual awarding of the so-called JP RSC RASBQ prize, organized in partnership with SBQ. This award recognizes two young researchers for their scientific competence and quality of work, providing them with funding to attend international conferences and to boost their initial careers as professionals by covering research costs. More about the award and this year's recipients can be found here (in Portuguese).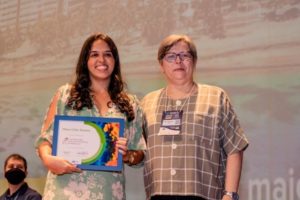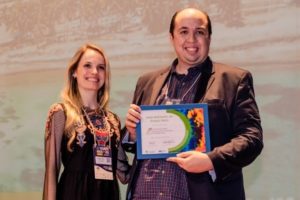 Yet there is still more to come, and this year we will sponsor and/or attend focus events and meetings in Materials, Analytical, Inorganic, Medicinal, and Organic Chemistry, including ICCST 15 – the International Conference on the Chemistry of Selenium and Tellurium. Watch this space!