We look forward to attending the upcoming ACS National Meeting with colleagues traveling to Boston from both the DC and UK offices. We would love to meet you so please stop by Booth 2008 for conversations with the Editor from the flagship journal Chemical Science and others across the portfolio.  A great time to meet most of us is Sunday from 5:30-8:30PM when the Expo opens, or individually based on the schedule.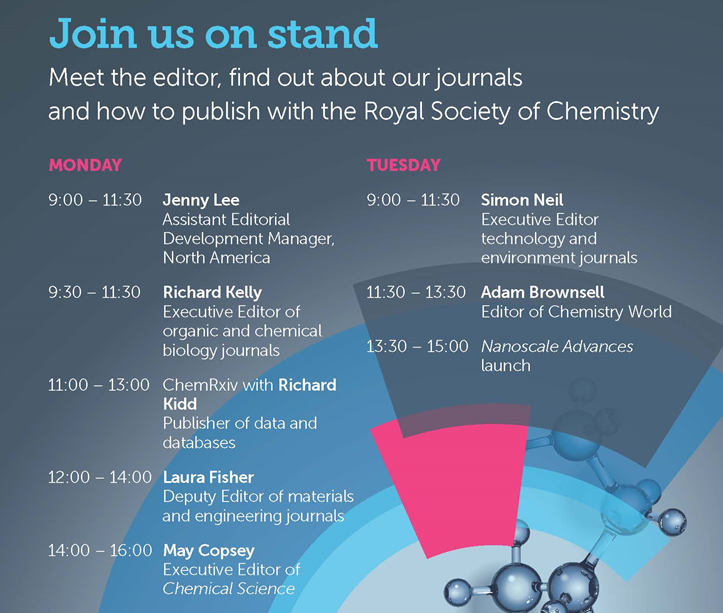 In line with the conference theme of Nanoscience, Nanotechnology & Beyond, we're launching the newest addition to our journal portfolio, Nanoscale Advances at the booth on Tuesday afternoon. This will be a nice opportunity to meet Associate Editors Shouheng Sun at Brown University, Benjamin Wiley at Duke University, Rongchao Jin at Carnegie Mellon University, and Elena Shevchenko at Argonne National Laboratory.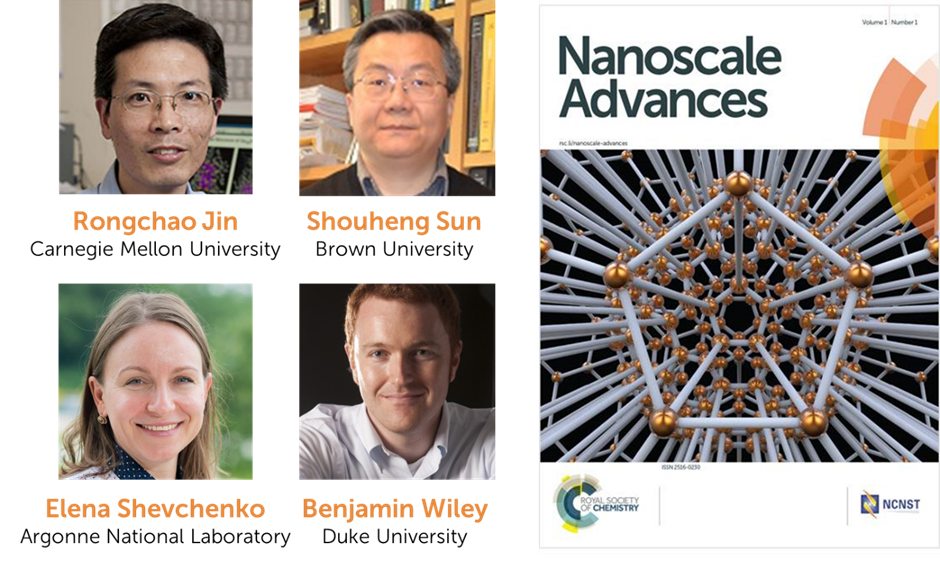 We enjoy supporting opportunities for early career researchers with sponsored sessions throughout the meeting and corresponding web collections within the journals.
PMSE: PMSE Young Investigators' Symposium
View additional content in the Polymer Chemistry Emerging Investigators, 2018 web collection.
Organized by Polymer Chemistry Associate Editor Emily Pentzer
Sunday, August 19th and Monday, August 20th from 8:30AM – 4:50PM
Commonwealth Ballroom B, Westin Boston Waterfront
ENVR: Showcasing Emerging Investigators: A Symposium by the RSC Environmental Science Journals
The symposium features work across the Environmental Science sister journals Environmental Science: Processes & Impacts, Environmental Science: Nano, Environmental Science: Water Research & Technology. Read about the speakers on the blog post and view content from the Emerging Investigator Series for each journal.
Presided over by Editor-in-chiefs Kris McNeill (ESPI), Peter Vikesland (ES Nano), and David Cwiertny (ESWRT).
Monday, August 20th from 1:00 – 4:30PM
Room 259A, Boston Convention & Exhibition Center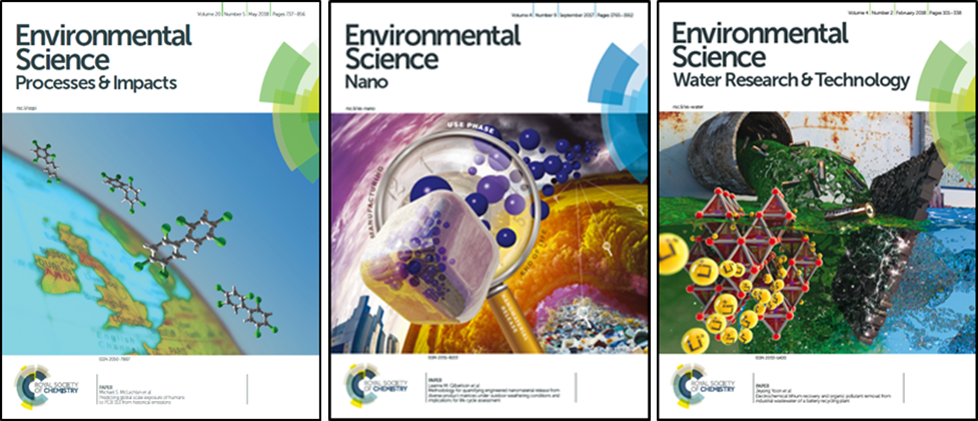 ORGN: Young Academic Investigator Symposium
Annually sponsored by Chemical Society Reviews and Organic & Biomolecular Chemistry. Read the Chem Soc Rev 2018 Emerging Investigators and the OBC New Talent web collections.
Organized and Presided over by Chemical Society Reviews Associate Editor Huw Davies
Tuesday, August 21st from 8:20 – 11:55AM & 1:20 – 4:55PM
Room 253C, Boston Convention & Exhibition Center
We are pleased to support additional symposia throughout the meeting:
PHYS: Ultrafast Molecular Sciences by Femtosecond Photons & Electrons: Symposium in honor of Ahmed Zewail with support from Faraday Discussions, as detailed in the blog post.
INOR: Recent Advances in the Photochemistry & Photophysics of the P-Block Elements with support from Dalton Transactions in the form of Outstanding Poster Presentations.
If you plan the attend the ACS Meeting in Boston, we hope to meet you in person either at the booth or during the technical sessions!