Recently, we have reformatted our Roadshows to focus more on our Editorial Boards. We have now held several "Meet the Editor" events with our Board Members, and are planning more: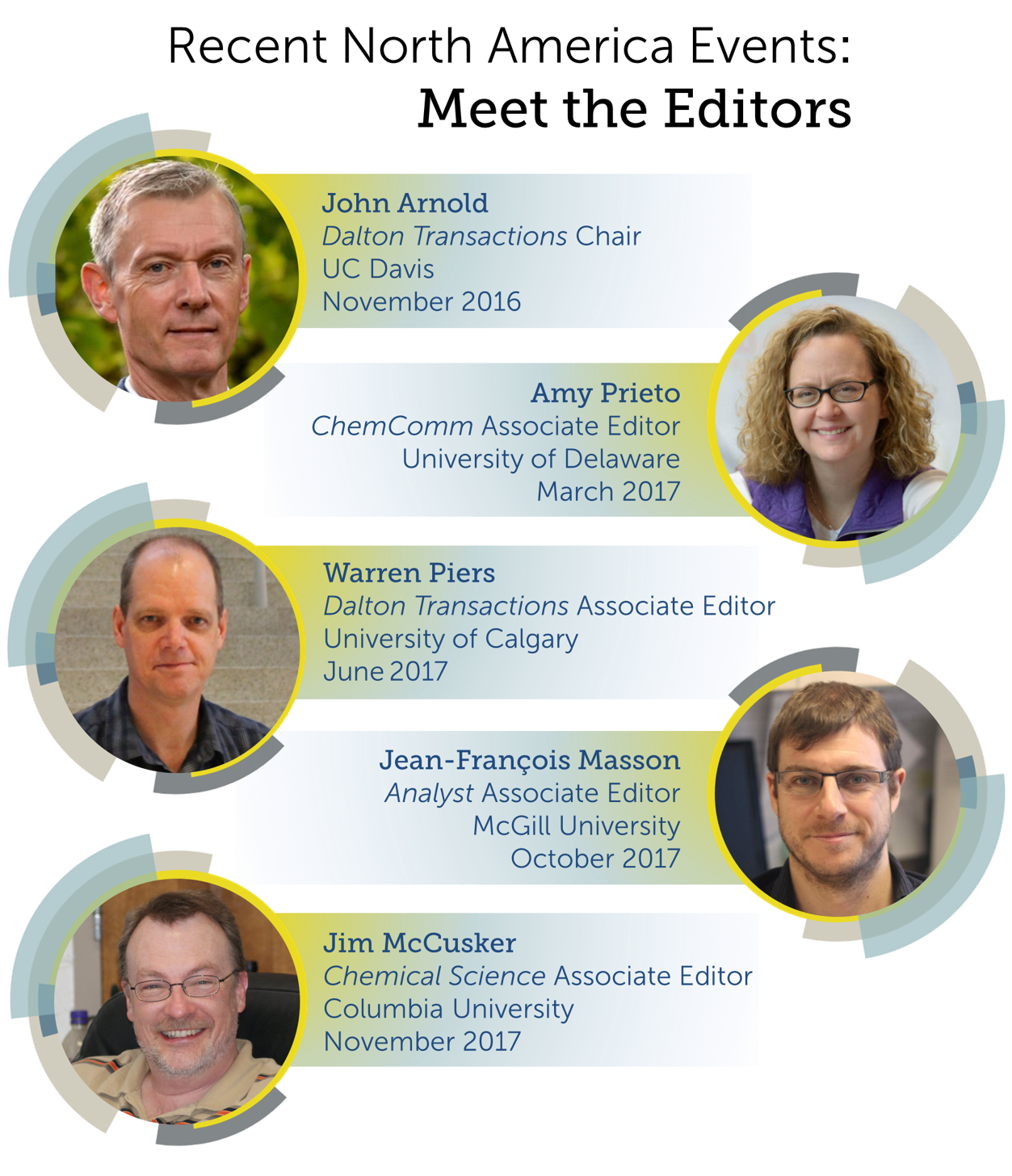 These interactive presentations are geared primarily towards graduate students and postdoctoral fellows, but are also valuable to early career faculty and even to seasoned publishing veterans. During the event, a staff member from our office leads the discussion with tips on publishing, all the way from elements of a good cover letter to guidelines for revising your article. But the most important part is having our Editors there to give personal advice and share their experiences around making editorial decisions and common mistakes submitting authors might make. The workshops provide a transparent view into the life-cycle of a manuscript and real insights and tips from our experienced Associate Editors. In most cases, our Editors also give scientific talks in the department we are visiting.
The McGill event featured Jean-Francois Masson, Associate Editor of Analyst, and Professor Davit Zargarian,  Associate Editor of New Journal of Chemistry, and was included as part of a full Scholarly Communication Day. The program took place during Open Access Week, and highlighted the ins-and-outs of the open science movement and included other workshops to help foster and facilitate open communication and collaboration. These included workshops on "Scientific Storytelling" and "Crafting Your Elevator Pitch" as well as a casual "Networking Lunch" where attendees from 5 different Montreal-area schools had a chance to practice their networking skills and meet local peers.
During the Columbia event, we were delighted to have Professor James McCusker, Associate Editor of Chemical Science share his helpful insights from his editorial experience. Professor Sanat Kumar, Associate Editor for Soft Matter and Professor Alissa Park, who serves on the Advisory Board of Sustainable Energy & Fuels as well as an Associate Editor of the ACS journal, Energy & Fuels, also chimed in to give a diverse range of editorial viewpoints. Professor McCusker also gave a scientific talk and we presented an overview of careers in publishing during this visit.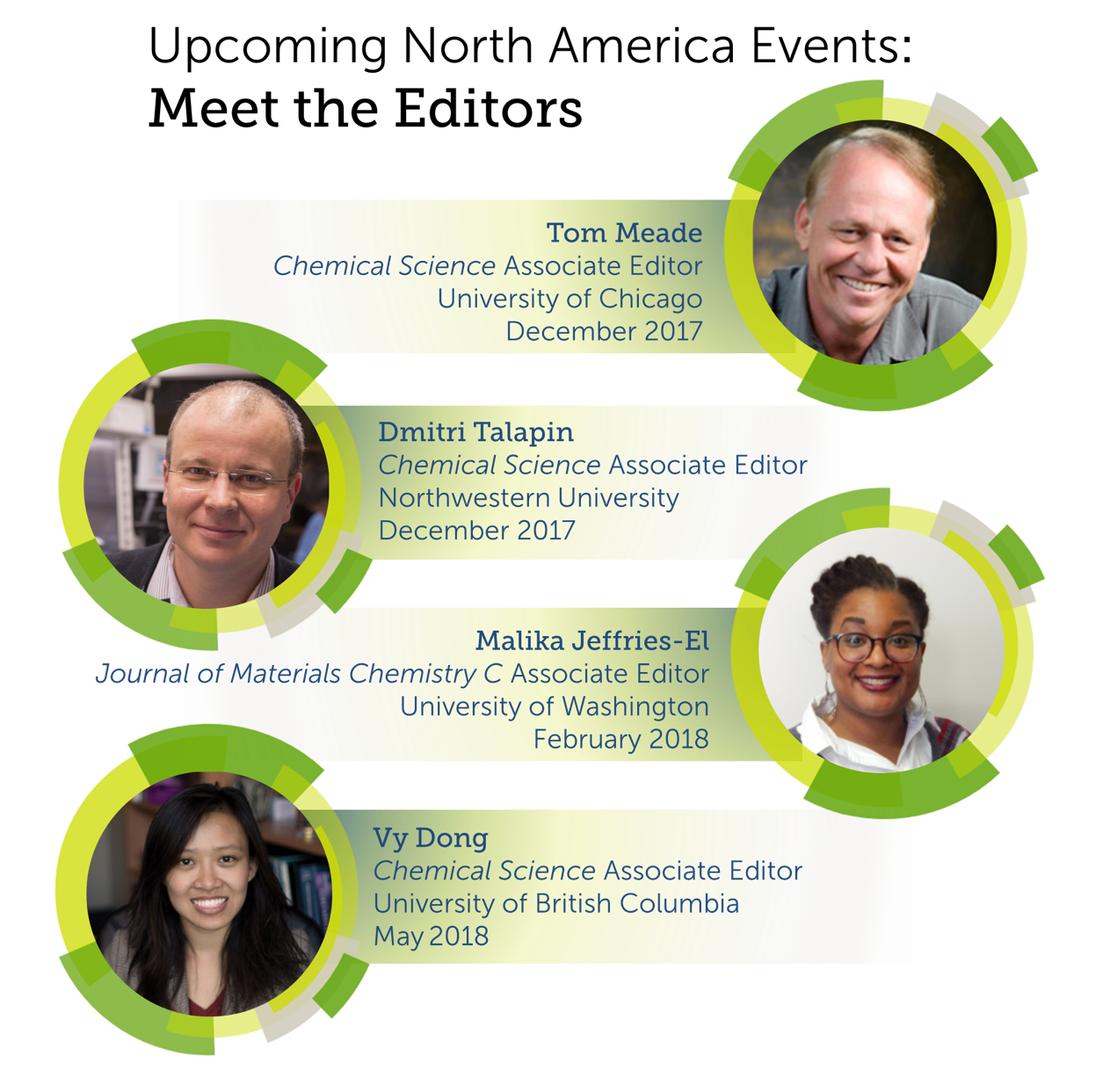 We are already planning several upcoming Meet the Editor events around North America and hope to have even more to come. If your department is planning to host an RSC Associate Editor and would like to include these activities, let us and the Editor know you would like to add a time for us to give a talk or informal lunch discussion with tips on publishing! Contact our Americas team (americas-editorial@rsc.org) for more information.