Inorganic Chemistry Frontiers 2020 Best Paper Prizes
From this year onwards, we would like to introduce the Inorganic Chemistry Frontiers Best Paper prizes which recognize the most outstanding papers published in the journal. After a selection process involving the Associate Editors, Editorial and Advisory Board members, we have chosen to award not only a best paper but also a runner-up and a best review.
High performance single-molecule magnets, Orbach or Raman relaxation suppression?
Alejandro Castro-Alvarez, Yolimar Gil, Leonel Llanos and Daniel Aravena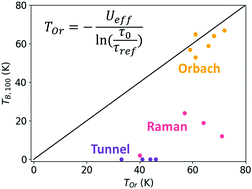 Inorg. Chem. Front., 2020,7, 2478-2486
https://doi.org/10.1039/D0QI00487A
Corresponding author: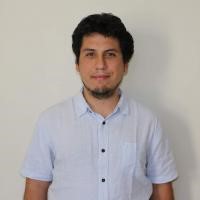 Daniel Aravena is Associate Professor at University of Santiago of Chile. He was born in 1985 in Linares, Chile and received his undergraduate degree in Chemistry at University of Chile in 2009. He obtained his M. Sc. (2011) and Ph. D. (2013) from University of Barcelona (Spain) under the direction of Prof. Eliseo Ruiz. After a postdoctoral stage at Max-Planck Institute for Chemical Energy Conversion (Mülheim an der Ruhr, Germany) with Prof. Frank Neese and Prof. Mihail Atanasov, he joined University of Santiago de Chile in 2015. D.A. research focus in the calculation of spectroscopic and magnetic properties of diverse inorganic systems, such as Single Molecule Magnets, guest responsive Metal-Organic Frameworks, molecular devices, photomagnetic and spin-crossover compounds.
Currently, he is involved in the development of new models to simulate magnetic relaxation and the ab initio description of spin-orbit effects for excited state dynamics of inorganic complexes.
ORCID: https://orcid.org/0000-0003-3140-4852
High-efficiency photocatalytic water splitting by a N-doped porous g-C3N4 nanosheet polymer photocatalyst derived from urea and N,N-dimethylformamide
Feng Guo, Lijing Wang, Haoran Sun, Mingyang Li and Weilong Shi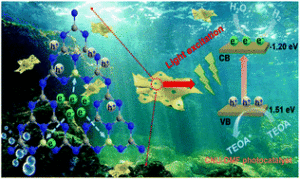 Inorg. Chem. Front., 2020,7, 1770-1779
https://doi.org/10.1039/D0QI00117A
Corresponding author: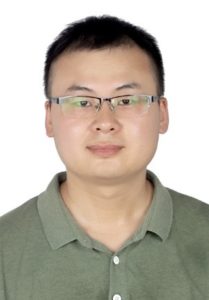 Weilong Shi got his PhD from Huazhong University of Science and Technology in China, did his Postdoctoral at Zhengzhou University and is a Lecturer at Jiangsu University of Science and Technology, a Member of Jiangsu Composites Society. His research interests include design, construction and modification of carbon-based (carbon dots, carbon nitride) nano-semiconductor composite photocatalytic materials, as well as photocatalytic degradation of organic pollutants in aquatic environment and water splitting into hydrogen under visible light. So far, a total of 42 papers were published by SCI first author or correspondence author, 13 ESI highly cited papers, 6 ESI hot papers, 1 Running Up Best Paper in Inorganic Chemistry Frontiers of 2020, H-index 29. He is now in charge of the National Natural Science Foundation of China, Jiangsu Province "mass entrepreneurship and innovation doctor" talent project, Henan Province postdoctoral research project and so on.
ORCID: https://orcid.org/0000-0002-3555-4543
Recent advances in MOF-based photocatalysis: environmental remediation under visible light
Qi Wang, Qiaoyuan Gao, Abdullah M. Al-Enizi, Ayman Nafady and Shengqian Ma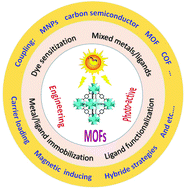 Inorg. Chem. Front., 2020,7, 300-339
https://doi.org/10.1039/C9QI01120J
Corresponding authors: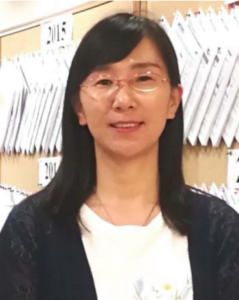 Qi Wang obtained her Ph.D. degree in 2009 under the supervision of Prof. Jincai Zhao from the Institute of Chemistry, Chinese Academy of Science. She is currently a professor in the School of Environmental Science and Engineering at Zhejiang Gongshang University. She worked as a visiting scholar in the University of South Florida in 2019. Her research interests focus on photocatalysis, photoelectrocatalysis and environmental catalysis.
ORCID: https://orcid.org/0000-0002-1941-5287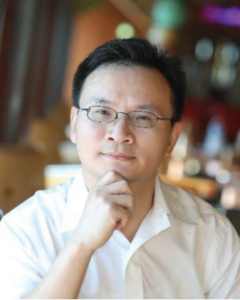 Shengqian Ma obtained his B.S. degree from Jilin University, China in 2003, and graduated from Miami University (Ohio) with a Ph.D. degree in 2008. After finishing two-year Director's Postdoctoral Fellowship at Argonne National Laboratory, he joined the Department of Chemistry at the University of South Florida (USF) as an Assistant Professor in August 2010. He was promoted to an Associate Professor with early tenure in 2015 and to a Full Professor in 2018. His current research interest focuses on the development of functional porous materials including metal–organic frameworks (MOFs), covalent organic frameworks (COFs), and porous organic polymers (POPs) for energy, biology, and environment-related applications.