In a period of increasing society's awareness in terms of sustainable science developments, scientists shall endeavor to resign from the use of highly expensive TM-catalysts. From this point of view, the utilization of abundant main-group catalysts begins to play a very important role in the synthesis of the wide range of chemicals.
Organosilicon derivatives, and in particular siloxane-based ones are used in the myriad aspects of daily lives. Their structural uniqueness has consequently led researchers to expand new synthetic solutions that rely on a modification of silicon-oxygen backbones (both short- and long-chained ones), which hence results in the preparation of new interesting materials.
Recently, Krzysztof Kuciński et al. have demonstrated that unsymmetrical disiloxanes, as well as trisiloxanes and hydrosiloxanes, can be efficiently obtained in the presence of main-group (pre)catalysts via practical and atom-economical dehydrogenative coupling of silanols with hydrosilanes (Figure 1).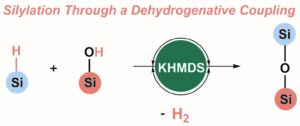 Figure 1. A Silylation of Silanols with Hydrosilanes via Main-Group Catalysis
The salient features of their findings include (i) the use of commercially available and inexpensive (pre)catalyst, (ii) mild reaction conditions (rt-60oC) and operational simplicity, (iii) the applicability of primary, secondary and most challenging tertiary hydrosilanes, (iv) high chemoselectivity, and (v) some mechanistic insights into this transformation.

Figure 2. Illustrations of Si-H band disappearance recorded using real time FT-IR spectroscopy during the silylation of methylphenylsilane 4a with tert-butyldimethylsilanol 2a.
It is furthermore noteworthy that this strategy set the stage for the synthesis of highly important hydrosiloxanes, which can be used in further processes such as hydrosilylation. Lastly, this study also provides a blueprint for the development of a broad range of other coupling reactions.
Authors: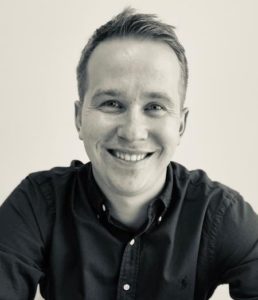 Krzysztof Kuciński
Adam Mickiewicz University in Poznań
Krzysztof Kuciński has been an Assistant Professor in the Department of Chemistry and Technology of Silicon Compounds at Adam Mickiewicz University in Poznan (Poland) since March 2019. He studied chemistry at AMU Poznan, and did his Ph.D. with Prof. G. Hreczycho at the same institution (2018). His research interests include organoboron and organosilicon chemistry with a strong emphasis on the sustainability of the processes. He is the co-author of 28 articles indexed by SCI.
https://publons.com/researcher/1856219/krzysztof-kucinski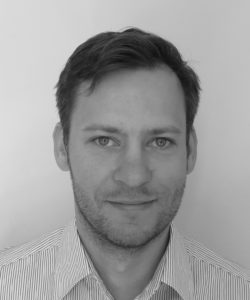 Grzegorz Hreczycho
Adam Mickiewicz University in Poznań
Grzegorz Hreczycho received his Ph.D. (2007, supervisor: Prof. Dr. Bogdan Marciniec) and Habilitation (2015) in chemistry from Adam Mickiewicz University in Poznan (Poland). His research interests cover novel applications of silicon, boron, and germanium compounds and in addition coupling reactions catalyzed by transition metal complexes and Lewis acid catalysts. More than 60 research publications and patents document his activity in the fields of organometallic chemistry, homogeneous catalysis, and organic synthesis.
Article information:
Silylation of Silanols with Hydrosilanes via Main-Group Catalysis: The Synthesis of Unsymmetrical Siloxanes and Hydrosiloxanes
Krzysztof Kuciński, Hanna Stachowiak and Grzegorz Hreczycho
Inorg. Chem. Front., 2020, Accepted Manuscript
https://doi.org/10.1039/D0QI00904K