Professor Jinlan Wang joins the Associate Editor team
Welcome to Nanoscale and Nanoscale Advances!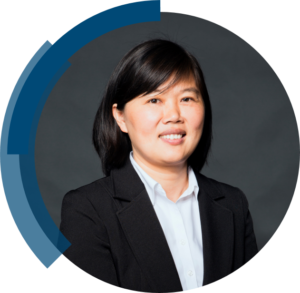 We are delighted to welcome Professor Jinlan Wang, Southeast University, China, as a new Associate Editor working across Nanoscale and Nanoscale Advances.
Jinlan Wang received her Ph.D from Nanjing University, China, in 2002. She subsequently spent three years at Argonne National Laboratory, USA, before joining Southeast University in China in 2006 as a full Professor. She has since developed the computational physics and chemistry group there and is currently a Chief Professor of Southeast University.
Her current research mainly focuses on computational studies and design of two-dimensional materials and clean energy materials, using techniques ranging from machine learning to classical molecular dynamics or different level first-principles methods.
Please join us in welcoming Professor Wang to Nanoscale and Nanoscale Advances!
Best wishes,