Recent breakthroughs in nanobiotechnology

A collection of articles selected by Yves Dufrêne
Professor Yves Dufrêne, UCLouvain, Belgium, an Associate Editor for Nanoscale and Nanoscale Advances, presents an online article collection featuring his highlights of the latest research published in these journals on nanobiotechnology.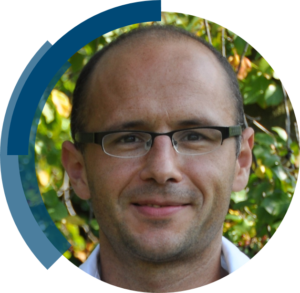 "Nanobiotechnology is an exciting, rapidly evolving research field, which is predicted to have a dramatic impact on human activities, whether scientific, economical or societal. Nanomedicine, the medical application of nanotechnology, offers new opportunities to fight a range of diseases, including cancers and microbial infections. Progress in nanobiotechnology and nanomedicine strongly relies on the development of advanced tools and approaches for probing and manipulating biosystems, from single molecules to cells and tissues.
Proceeding from fundamental studies to medical applications, this collection of research and review articles published in Nanoscale and Nanoscale Advances provides a snapshot of recent progress made in the nanobio field, covering the development of innovative methodologies, nanotechniques and nanomaterials, such as biosensors, nanoscale and single-molecule characterization techniques, nanoparticles, drug encapsulation, biomedical nanomaterials, and micro- and nanopatterning, as well as the application of these new developments to DNA, proteins, microbes, cells, and to the design of novel therapies against cancer, bacteria and viruses."
We hope you enjoy reading these articles.
Best wishes,
Professor Yves Dufrêne

UCLouvain, Belgium