Professor Manzhou Zhu joins the Associate Editor team
Welcome to Nanoscale and Nanoscale Advances!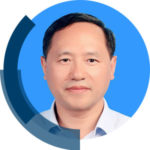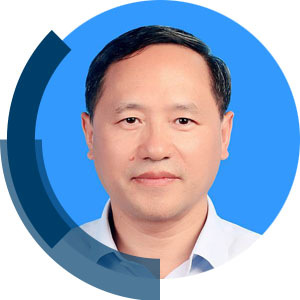 We are delighted to welcome Professor Manzhou Zhu, Anhui University, China, as a new Associate Editor working across Nanoscale and Nanoscale Advances.
What attracted you to pursue a career in nanoscience and how did you get to where you are now?
I had been engaged in natural product chemistry and organic chemistry before I conducted postdoctoral research in Prof. Rongchao Jin's group at Carnegie Mellon University. Since then, my research has been focused on metal nanoclusters, and I am always deeply attracted by the intriguing findings and unexplored areas in the nanocluster science. I am fascinated by how materials can behave so differently at the nanoscale.  Such an interest motivates me to fill myself with nanoscience arts, and I really enjoy it.
Why did you choose to specialize in your specific research field?
My research focusses on metal nanoclusters. Metal nanoclusters occupy the gap between discrete atoms and plasmonic nanomaterials, and are an emerging class of atomically precise nanomaterials. And the precise nature of nanocluster structures enables the elucidation of their structure-property relationships, which is essential if cluster-based nanomaterials with enhanced performances are to be rationally designed. I'm extremely interested in the precise nature of nanoclusters that we can see and control at the atomic level.
What do you see as the biggest challenges facing researchers who work in your field?
For the nanocluster science, in my opinion, we have gradually known about nanoclusters at the atomic level and controlled them in dictated structures and properties in the past few decades Therefore, the biggest challenges ahead of researchers are the applications of nanoclusters or nanocluster-based nanomaterials.
What is your biggest passion outside of science?
My biggest passion outside of science is cooking. Cooking gives me a chance to be creative outside of lab. I love to create my own recipes. It is interesting to try out different combinations of ingredients. I also feel fulfilled when I make something delicious that my family love to eat.
What career would you have chosen if you had not taken this career path?
Maybe I would choose to be a builder if I had not taken my current career. I grew up in the countryside and many people there went to the city to seek for jobs. The most common job for people like us from the countryside is to be a builder. If I had not gone to college, I would become a builder like my peers. Now, instead of building houses out of bricks I am building new materials out of atoms and molecules. So I always regard myself as a nano-builder by considering that there are many parallels between the building construction and the nanocluster construction.
What do you see as the most important scientific achievement of the last decade?
The last decade has witnessed lots of exciting scientific breakthroughs, such as gene editing, cell reprogramming, metamaterial development, nano-technology development, and so on. To me, the significantly developed nano-technologies that help us to directly "see" the nanoscience are the most exciting, such as cryo-electron microscopy (the 2017 Nobel Prize in Chemistry) and lattice light-sheet microscope (seeing the cells at high spatiotemporal resolution; e.g., Science, 2014, 1257998).
Why should young people study chemistry?
Everything that happens around us is associated with chemistry. Chemistry is one of the most important science and is closely associated with our life. Studying chemistry means learning how to find, understand, and solve problems in our life. Chemistry also teaches us to discover the essence of materials, and thus comprehend their existence and further control them. By studying chemistry, young people can better understand the world, and have the chance to unravel these mysteries and make a difference to the world.
Please join us in welcoming Professor Zhu to Nanoscale and Nanoscale Advances!
Best wishes,
Dr Charlotte Marshall                          Dr Ania Rulka
Managing Editor, Nanoscale                  Executive Editor, Nanoscale Advances