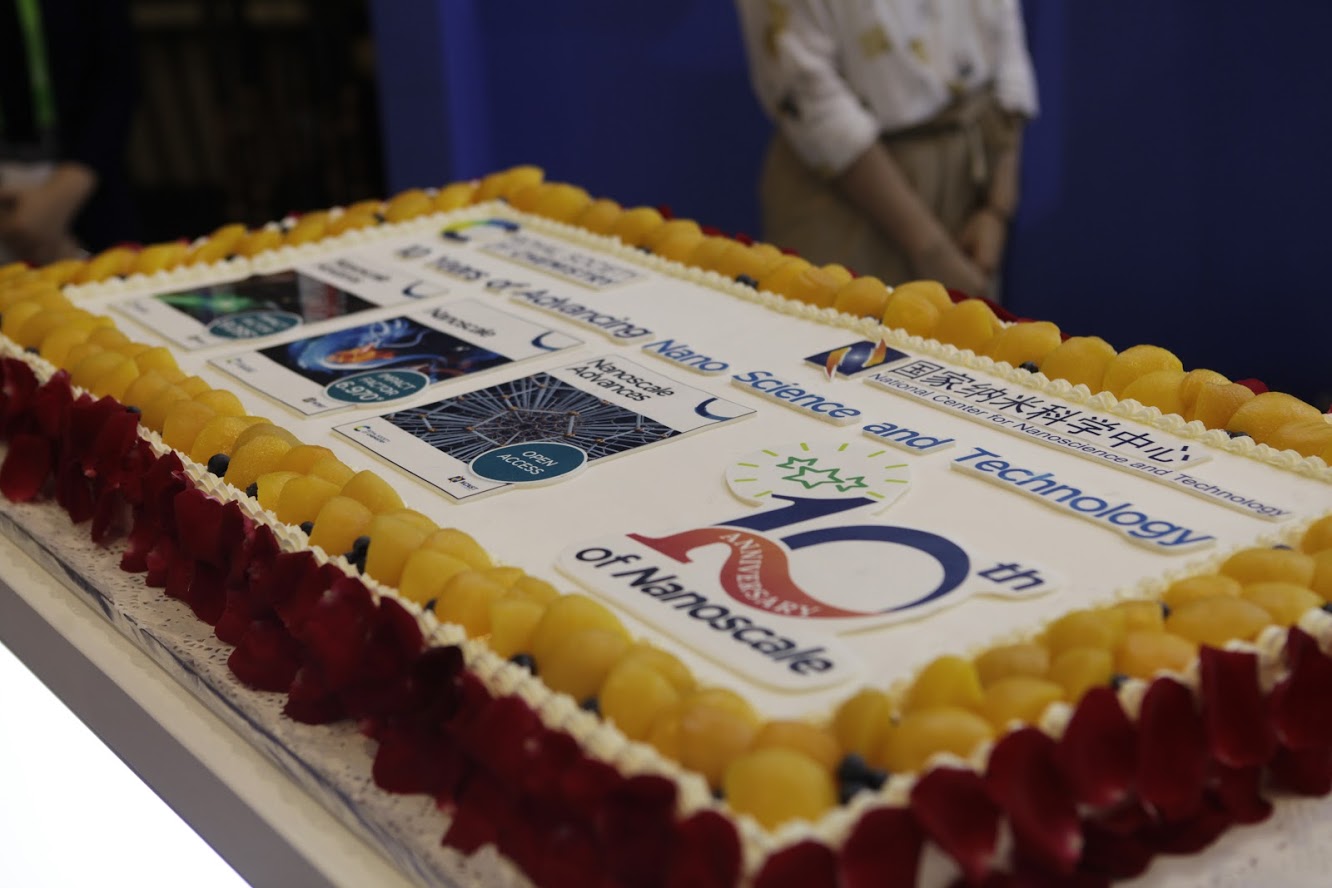 The 8th China International Nanoscience and Technology Conference (ChinaNANO 2019) was successfully held in Beijing on August 17-19. The Royal Society of Chemistry not only set up a booth at the conference, but also held a number of events during the meeting including a certificate presentation ceremony, Nanoscale 10th anniversary birthday cake celebration ceremony, a Nanoscale journal symposium, face-to-face journal editors and other activities.
Cake-cutting Ceremony
To celebrate 10 years of publishing Nanoscale, we held a cake-cutting celebration featuring Professor Chunli Bai and Professor Dirk Guldi – the founding and current Editors-in-chief of the journal. Professor Bai shared his thoughts on how Nanoscale has developed over the last decade, growing into the largest high-impact nanoscience and nanotechnology journal.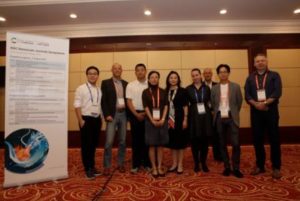 Nanoscale journal family symposium
The RSC Nanoscale Journals Symposium was held in collaboration with the National Nanoscience Center. A number of Associate Editors who handle manuscripts for the nanoscale journal family, as well as outstanding young scholars selected by the journal, presented their latest research. Dr. Michaela Muehlberg, Managing Editor, also gave a talk about the writing and submission of papers.
Celebrating our authors
Prior to the cake celebration ceremony, Professor Chunli Bai, Dr. Helen Pain, Professor Dirk Guldi, and Dr Michaela Muehlberg presented certificates to some of Nanoscale's most highly cited authors and most prolific authors. We were delighted to be able to thank our authors in person and present them with certificates to commemorate their incredible support of the journal.
Thank you to everyone who attended our celebrations! We hope you enjoyed it as much as we did.