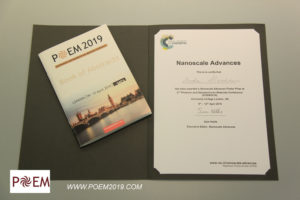 Two Photonic and OptoEletronics Materials conferences took place ealier this year: POEM 2019 and SPb-POEM 2019.
Both conference were a great success, attracting more than 200 delegates (POEM2019) and more than 500 delegates (SPb-POEM2019) from academia and industry.  The Royal Society of Chemistry was delighted to support a number of  poster prizes at the events from across the Materials and Nano journal portfolio.
Congratulations to the prize winners!