Conventional lithium rechargeable batteries contain solid electrodes and liquid electrolytes, which can have potential security risks concerning volatilization, flammability and explosion. Because of the widely acknowledged safety benefits of solid electrolytes over their liquid counterparts, the application of solid-state batteries has been widely envisioned. Recently,
a review of solid-state electrolytes for lithium batteries
has been published in
Materials Horizons,
by
Renjie Chen
's group at Beijing Institute of Technology.
They discuss existing solid electrolytes including inorganic solid electrolytes, solid polymer electrolytes, and composite solid electrolytes, and present conductive mechanisms of these conductors in detail. However, large-scale implementation of all-solid-state batteries is still some way off because unsolved severe limitations have been encountered. This review systematically summarizes and visually displays the current limitations of solid electrolytes and efforts to overcome them with the objective of large-scale development. Given that the issues limiting solid electrolytes mainly derive from their structure activity relationships, so the main part has been divided into four sections: bulk, surface, interface and grain boundary.
Though this review, Professor Renjie Chen intends to convey the messages that the field of solid-state lithium batteries is multidisciplinary and joint experimental, computational and practical investigations could provide comprehensive insight into solid electrolytes. If the current limitations are broken though, it is hoped that this field will advance to large-scale development in the near future.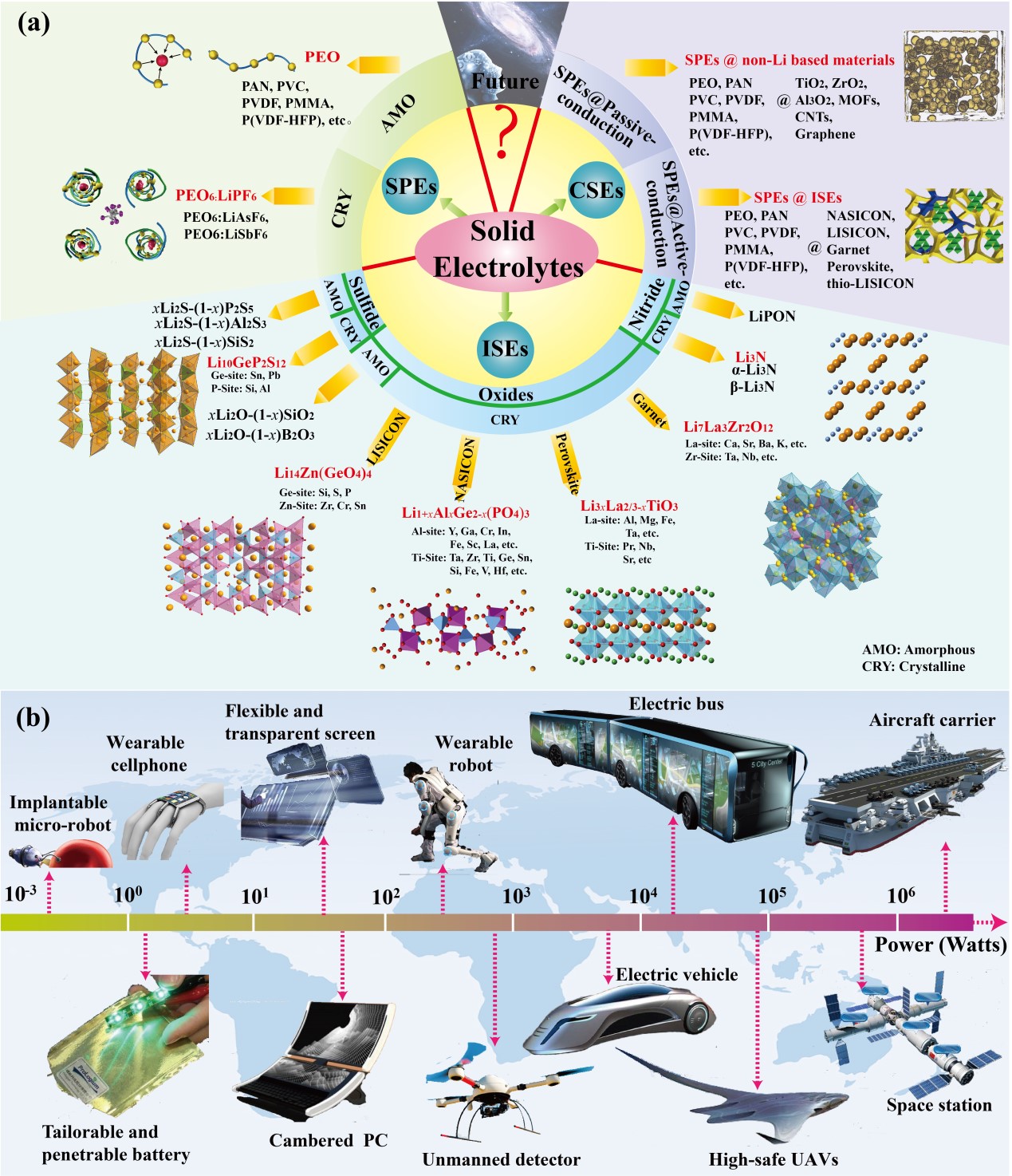 Categories of the existing solid electrolytes
Read the full article here:
The pursuit of solid-state electrolytes for lithium batteries: from comprehensive insight to emerging horizons
Renjie Chen, Wenjie Qu, Xing Guo, Li Li and Feng Wu
Mater. Horiz., 2016, 3, 487-516
Mengye Wang is a member of the Community Board for Materials Horizons. Currently, she works as a postdoctoral fellow in the Department of Applied Physics at The Hong Kong Polytechnic University. She has a keen interest in advanced materials for environmental and energy applications, including photocatalysis and electrocatalysis.