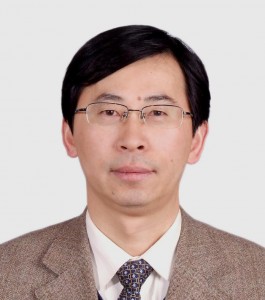 Prof. Shu-Hong Yu is currently the Head of the Division of Nanomaterials & Chemistry at the Hefei National Laboratory for Physical Science at the Microscale, University of Science and Technology of China (USTC), and the Deputy Dean of the School of Chemistry & Materials, USTC. His research interests include bio-inspired synthesis and self-assembly of new nanostructured materials and nanocomposites, and their related properties. A very recent focus involves the scale-up synthesis of high quality ultrathin nanowires and their macroscopic-scale assembly. Find out more about Shu-Hong Yu's research by visiting his research lab homepage.
Prof. Shu-Hong Yu has authored and co-authored more than 350 refereed journal publications, and 16 invited book chapters. His work has been cited 11,639 times, and has a h-index of 59. He has supervised 37 PhD students to completion at the USTC and currently supervises or co-supervises 25 PhD students.
Professor Shu-Hong Yu is a Fellow of the Royal Society of Chemistry (FRSC), and serves as an advisory/editorial board member of the journals Chemical Science, Materials Horizons, Nano Research, CrystEngComm, Part. Part. Syst. Charact. and Current Nanoscience. His recent awards include the Chem. Soc. Rev. Emerging Investigator Award (2010) and the Roy-Somiya Medal of the International Solvothermal and Hydrothermal Association (ISHA) (2010).
Why did you choose Materials Horizons to publish your exciting work?
I chose Materials Horizons for this Communication because this journal is a totally new flagship materials science journal launched by a very experienced publisher. I believe that our results published in this emerging journal will receive more exposure and broad attention in the community.
How did you find the Materials Horizons publication process?
The publishing and reviewing process was faster and highly efficient.
What topics would you like to see covered in future issues of Materials Horizons?
I think some coverage of advances in synthetic methodologies of functional nanomaterials, self-assembly and processing of nanoscale building blocks and their practical applications in diverse fields.
Shu-Hong Yu's Communication article A shape-memory scaffold for macroscale assembly of functional nanoscale building blocks will appear in Issue 1 of Materials Horizons, and is free to access online!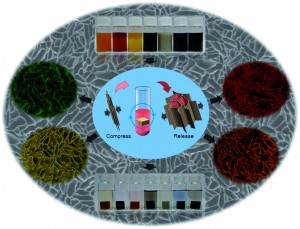 A shape-memory scaffold for macroscale assembly of functional nanoscale building blocks
Huai-Ling Gao, Yang Lu, Li-Bo Mao, Duo An, Liang Xu, Jun-Tong Gu, Fei Long and Shu-Hong Yu
Mater. Horiz., 2014, Advance Article DOI: 10.1039/C3MH00040K
Follow the latest journal news on Twitter @MaterHoriz or go to our Facebook page.