Luke Connal is an Associate Professor at the Research School of Chemistry at the Australian National University (ANU) where he is an ANU Futures Fellow.  His research program is in the design of advanced polymeric materials for applied systems. He has been recognised by numerous awards such as the ACS Chemical and Engineering News Talented 12. You can follow him on Twitter @LukeConnal.

Luke's favourite MSDE articles
Here are three publications that Luke has chosen as his favourite recent articles in MSDE.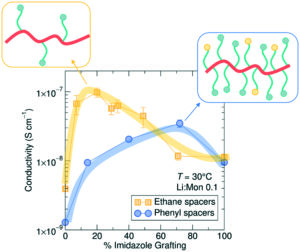 Optimum in ligand density for conductivity in polymer electrolytes
Nicole Schauser, Peter Richardson, Andrei Nikolaev, Piper Cooke, Gabrielle Kliegle, Ethan Susca, Keith Johnson, Hengbin Wang, Javier Read de Alaniz, Raphaële Clément and Rachel Segalman
MSDE, 2021, 10.1039/D1ME00089F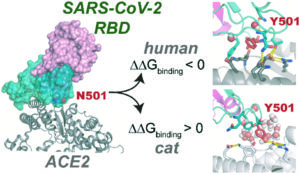 SARS-Cov-2 spike protein N501Y mutation causes differential species transmissibility and antibody sensitivity: a molecular dynamics and alchemical free energy study
Xudong Hou, Zhilin Zhang, Jiali Gao and Yingjie Wang
MSDE, 2021, 10.1039/D1ME00086A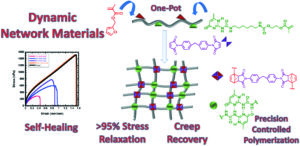 Controlling polymer architecture to design dynamic network materials with multiple dynamic linkers
Jafer Vakil, Nethmi De Alwis Watuthanthrige, Zachary Digby, Borui Zhang, Hannah Lacy, Jessica Sparks and Dominik Konkolewicz
MSDE, 2020, 5, 1267-1276
All these articles are currently FREE to read until 15 November 2021!