We are delighted to welcome Linda Broadbelt, Luke Connal, Andrew Ferguson, Niveen Khashab and Patrick Stayton to the Molecular Systems Design & Engineering Editorial Board.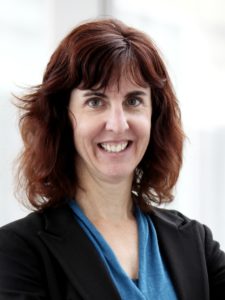 Linda Broadbelt is Sarah Rebecca Roland Professor in the Department of Chemical and Biological Engineering and the Associate Dean for Research of the McCormick School of Engineering and Applied Science at Northwestern University.
Her honors include selection as the winner of the R.H. Wilhelm Award in Chemical Reaction Engineering from AIChE, the E.V. Murphree Award in Industrial Chemistry and Engineering from the American Chemical Society, the Dorothy Ann and Clarence Ver Steeg Award, a CAREER Award from the National Science Foundation, and an AIChE Women's Initiative Committee Mentorship Excellence Award, selection as a Fellow of the American Association for the Advancement of Science, a Fellow of AIChE, and a Fulbright Distinguished Scholar, appointment to the Defense Science Study Group of the Institute for Defense Analyses, and selection as the Su Distinguished Lecturer at University of Rochester, Ernest W. Thiele Lecturer at the University of Notre Dame and the Allan P. Colburn Lecturer at the University of Delaware.
Her research and teaching interests are in the areas of multiscale modeling, complex kinetics modeling, environmental catalysis, novel biochemical pathways, and polymerization/depolymerization kinetics.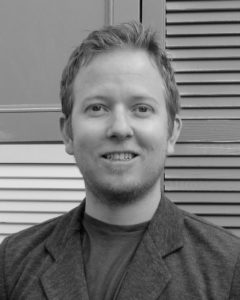 Luke Connal is a Senior Lecturer at the Research School of Chemistry at the Australian National University (ANU) where he is an ANU Futures Fellow.
He received a bachelor of Chemical Engineering and a PhD in polymer chemistry both from the University of Melbourne, Australia. In 2009 he completed a post-doctoral position with Frank Caruso developing new techniques for the self-assembly of polymers. He was then a joint Sir Keith Murdoch postdoctoral Fellow and Australian Linkage International Fellow at University of California Santa Barbra with Prof Craig Hawker. In 2013 Luke returned to the University of Melbourne as a veski Innovation Fellow and Senior Lecturer in the Department of Chemical and Biomolecular Engineering. In 2017 he moved his group to the Research School of Chemistry at the Australian National University.
His research program is in the design of advanced polymeric materials for applied systems. He has been recognised by numerous awards such as the ACS Chemical and Engineering News Talented 12.
Luke's MSDE paper 2D and 3D-printing of self-healing gels: design and extrusion of self-rolling objects won the IChemE Senior Moulton Medal in 2017.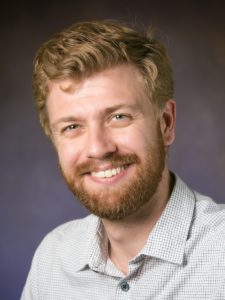 Andrew Ferguson is an Associate Professor at the Institute for Molecular Engineering at the University of Chicago.
He earned an M.Eng. in Chemical Engineering from Imperial College London in 2005, and a Ph.D. in Chemical and Biological Engineering from Princeton University in 2010 where he worked with Thanos Panagiotopoulos, Pablo Debenedetti, and Yannis Kevrekidis. From 2010 to 2012 he was a Postdoctoral Fellow of the Ragon Institute of MGH, MIT, and Harvard in the Department of Chemical Engineering at MIT working with Arup Chakraborty. He commenced his independent career in the department of Materials Science and Engineering at the University of Illinois at Urbana-Champaign in August 2012, and was promoted to Associate Professor of Materials Science and Engineering and Chemical and Biomolecular Engineering in January 2018. He joined the IME in July 2018.
His research uses computation and theory to understand and design self-assembling materials, macromolecular folding, and antiviral therapies.
Andrew is the recipient of a 2017 UIUC College of Engineering Dean's Award for Excellence in Research, 2016 AIChE CoMSEF Young Investigator Award for Modeling & Simulation, 2015 ACS OpenEye Outstanding Junior Faculty Award, 2014 NSF CAREER Award, 2014 ACS PRF Doctoral New Investigator, and was named the Institution of Chemical Engineers North America 2013 Young Chemical Engineer of the Year.
Andrew's MSDE paper Rational design of patchy colloids via landscape engineering won the Best Paper by an Emerging Investigator Award at the Frontiers of Molecular Engineering Symposium in Chicago in September 2018.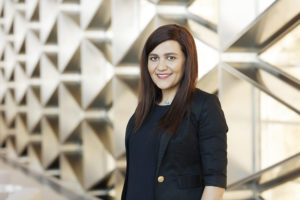 Niveen M. Khashab is an Associate Professor at the Physical Sciences and Engineering Division at King Abdullah University of Science and Technology (KAUST).
During her doctoral studies at the University of Florida, Prof. Khashab trained in organic chemistry in the laboratory of Prof. Alan R. Katritzky. During her post-doctoral studies at the University of California, Los Angeles and then at Northwestern University, Prof. Khashab continued her training in Sir Fraser Stoddart's laboratory, where she worked on designing and making mechanized silica nanoparticles and molecular switches. Prof. Khashab has received the Crow award for organic innovation in 2006 and AlMarai award for excellence in nanotechnology in the Middle East region in 2013. She is also the 2017 recipient of the L'Oreal-Unesco international women in science award.
Her current efforts focus on the design, synthesis, and applications of organic-inorganic hybrid materials that are porous and dynamically controlled by stimuli (pH, light, magnet, enzymes….). Her lab aims to develop systems that can be triggered on demand using molecular self-assembly and supramolecular tools.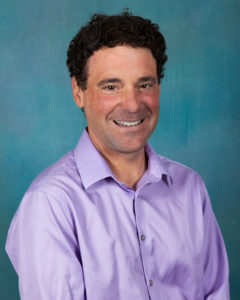 Patrick Stayton serves as Distinguished Career Professor in the Department of Bioengineering at the University of Washington. He is the founding Director of the Institute for Molecular Engineering and Sciences.
He received his B.S. in Biology (summa cum laude) from Illinois State University, his Ph.D. in Biochemistry from the University of Illinois, and was a Postdoctoral Research Associate at the Beckman Institute for Advanced Science and Technology, also at the University of Illinois. He has been elected as a Fellow of the American Institute for Medical and Biological Engineering, and has been the recipient of the Clemson Award from the Society For Biomaterials and the CRS-Cygnus Recognition Award from the Controlled Release Society.
His research group works at the interface of fundamental molecular science and applied molecular bioengineering in the drug delivery, diagnostics, and regenerative medicine fields. Dr Stayton has a strong interest in translating the group's research, and is a co-founder of the company Jewel Biotherapeutics based on drugamer and cell therapy work, PhaseRx Inc. based on RNA delivery, and Nexgenia Inc. based on pharma bioprocessing.
Please join us in warmly welcoming the new members of the MSDE Editorial Board!