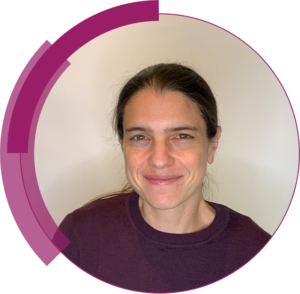 We are excited to announce Professor Heather Kulik (MIT, USA) as the winner of the Molecular Systems Design & Engineering (MSDE) 2020 Outstanding Early-Career Paper Award.
This is in recognition of Professor Kulik's leadership of the paper:
"Enumeration of de novo inorganic complexes for chemical discovery and machine learning"
This paper is free to read until 31 December 2021
Biography
Heather J. Kulik is an Associate Professor in Chemical Engineering at MIT. She received her B.E. in Chemical Engineering from Cooper Union in 2004 and her Ph.D. in Materials Science and Engineering from MIT in 2009. She completed postdocs at Lawrence Livermore (2010) and Stanford (2010−2013), prior to returning to MIT as a faculty member in 2013 and receiving tenure in 2021. Her work has been recognized by a Burroughs Wellcome Fund Career Award at the Scientific Interface (2012-2017), Office of Naval Research Young Investigator Award (2018), DARPA Young Faculty Award (2018), AAAS Marion Milligan Mason Award (2019-2020), NSF CAREER Award (2019), the Industrial & Engineering Chemistry Research "Class of Influential Researchers", the ACS COMP Division OpenEye Award for Outstanding Junior Faculty in Computational Chemistry, the JPCB Lectureship (ACS PHYS), the DARPA Director's Fellowship (2020), and a Sloan Fellowship (2021).
From 01 July 2021, Professor Kulik will be Associate Professor with tenure at MIT.
Read more papers by the winner:
When are two hydrogen bonds better than one? Accurate first-principles models explain the balance of hydrogen bond donors and acceptors found in proteins
Chem. Sci., 2021, 12, 1147-1162
Revealing quantum mechanical effects in enzyme catalysis with large-scale electronic structure simulation
React. Chem. Eng., 2019, 4, 298-315
MSDE Symposium 2021
We are also delighted that Professor Kulik will be speaking at the upcoming MSDE journal symposium Frontiers in Molecular Engineering, taking place on 17–18 June.
This virtual event is free for anyone to register.
Join us for this exciting two-day virtual symposium to discover how molecular engineering approaches are driving significant breakthroughs across a broad range of research disciplines and applications, with a particular focus on sustainable development goals.
Please join us in congratulating Professor Kulik; we hope you enjoy reading this paper!
About the award
The aim of the MSDE Outstanding Early-Career Paper Award is to recognise a researcher in the earlier stages of their research career for their leadership in reporting original research published in MSDE.
The journal Editorial Board award this prize annually, selecting the paper which they find to demonstrate the highest quality of research, as well as importance to the advancement of the field of molecular engineering, out of all qualifying papers published in the journal each year.
Previous winners:
2018: Andrew Ferguson, University of Chicago, USA (link to paper)
2019: Jodie Lutkenhaus, Texas A&M University, USA (link to paper)
Eligibility
In order to be eligible for this award, the candidate must:
Be listed as a corresponding author on the paper
Currently be an independent research leader
Have either a) received their PhD on or after 1st January of the year 12 years prior to the award year (2008 for prize year 2020) or b) spent no more than an equivalent amount of time in research when taking into account any career breaks.
Not be a previous winner of this award
Selection Process
In order to choose the winner of the 2020 MSDE Outstanding Early-Career Paper Award, a shortlist of articles that were published throughout the year were selected by the editorial office and then subsequently assessed by the journal's Editorial Board members. The winner was selected based upon the significance, impact and quality of the research.
Prize
The winner of the MSDE Outstanding Early-Career Paper Award will receive an engraved plaque and a travel bursary of £500 to use towards a meeting (or meetings) of their choice.