This year, the 9th International Conference on Advanced Materials (ROCAM) will take place from 11-14 July in Bucharest, Romania, and will present an overview of the latest developments in advanced materials theory, modeling, processing, characterization and applications.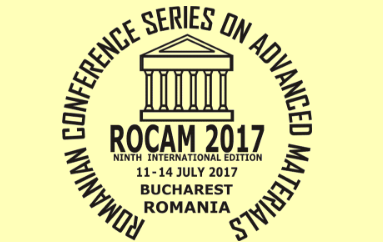 ROCAM, in coordination with the 2nd International Symposium on Dielectric Materials and Applications, is a place for scientists, students and industrialists to have direct access to the community of international experts of advanced materials and applications. Presentations will cover a broad range of topics from basic to applied science in relationship with major issues such as energy, environment, biotechnologies, electronics and optoelectronics.
The conference will also be a unique occasion for students to introduce their work, some of them having the possibility to take part to the student speech contest, and for exhibitors to meet their customers. Poster prizes, supported by Molecular Systems Design & Engineering, will also be presented.
Confirmed key speakers include the following:
Abstract submission ends 15 April – click here to enter now and visit the website for more information.