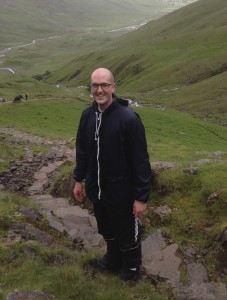 Dr Matthew Fuchter is a Senior Lecturer in Synthetic and Medicinal Chemistry within the Synthesis Group at the Department of Chemistry at Imperial College.
He completed PhD research under the supervision of Professor A. G. M. Barrett, FRS FMedSci and postdoctoral studies at the Commonwealth Scientific and Industrial Research Organisation, Australia, where he worked with Professor A. B. Holmes, FRS.
Prior to his position at Imperial College he was the RCUK Academic Fellow in Cancer Medicinal Chemistry at the School of Pharmacy (University of London). He returned to Imperial College in July 2008 as a Lecturer in Synthetic and Medicinal Chemistry and was promoted to Senior Lecturer in July 2012.
In 2014 he was awarded the RSC Harrison-Meldola Memorial Prize, as well as being admitted to the Royal Society of Chemistry as a Fellow.
At Imperial College he is heavily involved in research at the interface of chemistry and medicine. For example, he is a Managerial Board member of the anti-cancer drug discovery group, a Research Board member of the Institute of Chemical Biology and co-Director of the MRes in Drug Discovery.
Recent Publications:
Design, synthesis and initial characterisation of a radiolabelled [18F]pyrimidoindolone probe for detecting activated caspase-3/7
Org. Biomol. Chem., 2015, 13, 5418-5423, Paper
Identification of 2,4-diamino-6,7-dimethoxyquinoline derivatives as G9a inhibitors
Med. Chem. Commun., 2014, 5, 1821-1828, Concise Article
From themed collection Epigenetics
Perspectives on natural product epigenetic modulators in chemical biology and medicine
Nat. Prod. Rep., 2013, 30, 605-624, Review Article