We are delighted to announce that Professor Cynthia Dowd has joined RSC Medicinal Chemistry as an Associate Editor.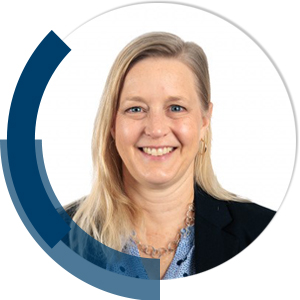 About Cynthia:
Dr. Cynthia Dowd is a Professor of Chemistry at George Washington University (GWU), USA.  She obtained a BA in Chemistry from the University of Virginia and a PhD in Medicinal Chemistry from Virginia Commonwealth University (with Dr. Richard Glennon).  Following a postdoc at the University of Pennsylvania (with Dr. Irwin Chaiken), Cindy was an intramural scientist at the National Institutes of Health (NIH).  There, she led a small molecule chemistry group to discover novel agents against tuberculosis. In 2007, she began her independent career at GWU where her research is focused on the design and synthesis of novel anti-infective therapies directed primarily against tuberculosis, malaria and the ESKAPE pathogens.  She is the co-author of many peer-reviewed papers, patents, reviews, and book chapters. She is the recipient of the GWU Bender teaching and DREAM mentorship awards, as well as several large research awards from outside institutions. Find out more about Cindy's work and research group on her webpage.
Cynthia joins our other RSC Medicinal Chemistry Associate Editors, Jian Zhang, Maria Duca and Sally-Ann Poulsen – find out about the full Editorial Board on our webpage.
---
Check out Cindy's previous publication in MedChemComm below:
Design of potential bisubstrate inhibitors against Mycobacterium tuberculosis (Mtb) 1-deoxy-d-xylulose 5-phosphate reductoisomerase (Dxr)—evidence of a novel binding mode
Géraldine San Jose, Emily R. Jackson, Eugene Uh, Chinchu Johny, Amanda Haymond, Lindsay Lundberg, Chelsea Pinkham, Kylene Kehn-Hall, Helena I. Boshoff, Robin D. Couch and Cynthia S. Dowd
Med. Chem. Commun., 2013, 4, 1099-1104