A new way of screening for small molecules using PNA-encoded libraries has been reported in MedChemComm. The technique, by Nicolas Winssinger's group at the University of Geneva, identifies molecules that bind covalently to specific proteins. It could help to find new potent drugs in future.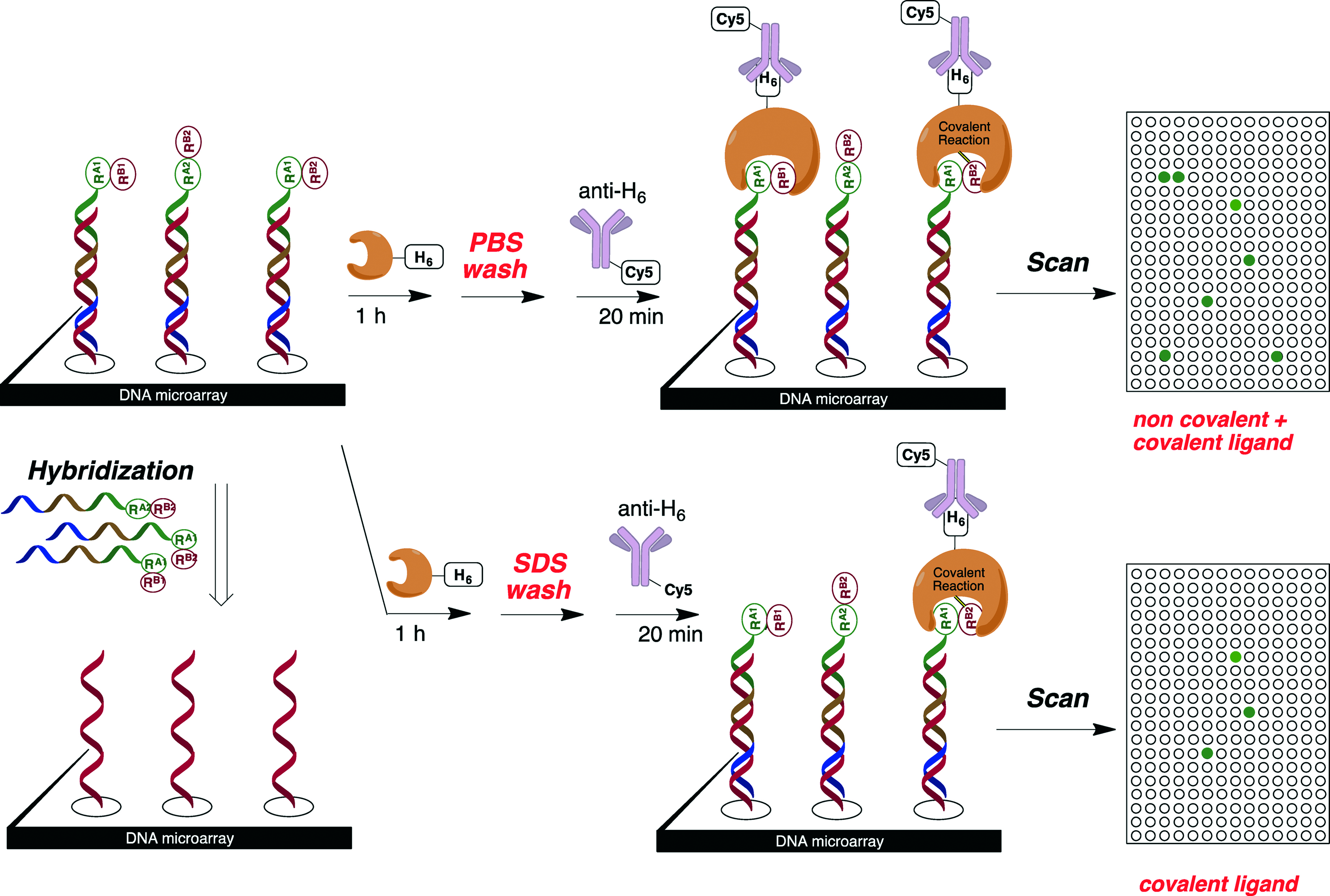 DNA or PNA-encoded libraries are becoming a popular technique to easily screen large numbers of small molecules. However, it is often difficult to distinguish covalently binding molecules from those that bind non-covalently but with high affinity. Researchers are especially interested in covalent inhibitors as they permanently deactivate proteins and can make powerful drugs, with examples including aspirin and omeprazole.
Winssinger's group synthesised two libraries of small molecules that were tagged with PNA "barcodes" and immobilised on a surface to form microarrays. These were incubated with a kinase solution and then washed. The group used a washing procedure which removed kinase bound with high-affinity non-covalent bonds, but left any kinase that was covalently bound to molecules. The DNA-PNA bonds were undamaged by the washing, and allowed easy identification and discrimination of the covalently bound and non-covalently bound molecules.
The method could be combined with other techniques such as next-generation sequencing in future. It promises to be the next step in efficient and rapid drug discovery.


Read the full article here:
Screening for covalent inhibitors using DNA display of small molecule libraries functionalized with cysteine reactive moieties
C. Zambaldo, J.-P. Daguer, J. Saarbach, S. Barluenga and N. Winssinger
Med. Chem. Commun. 2016, 7, 1340-1351
Part of the DNA Encoded Libraries themed collection in MedChemComm.
---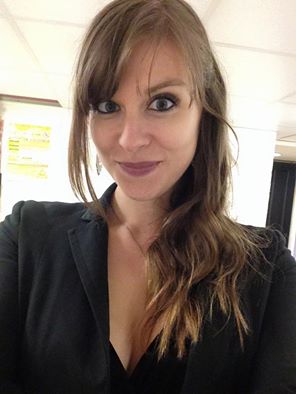 Susannah May is a guest web writer for the RSC Journal blogs. She currently works in the Publishing Department of the Royal Society of Chemistry, and has a keen interest in biology and biomedicine, and the frontiers of their intersection with chemistry. She can be found on Twitter using @SusannahCIMay.