MedChemComm is delighted to welcome Professor Christa E. Müller (University of Bonn, Germany) as our new Associate Editor for Europe.
Christa is now accepting submissions so you can submit your next top research article to her!
Biography
Christa Müller studied pharmacy at the University of Tübingen, Germany, and received her Ph.D. in Pharmaceutical/Medicinal Chemistry from the same university. After a postdoctoral stay with John W. Daly (1989-1990 and 1992) at the Laboratory of Bioorganic Chemistry, National Institutes of Health, in Bethesda, Maryland, USA, she completed her habilitation thesis at the University of Tübingen in 1994, and became Associate Professor of Pharmaceutical Chemistry at Würzburg University in the same year. Since 1998 she is full professor of Pharmaceutical Chemistry at Bonn University. She is a co-founder of the Pharma-Center Bonn (www.pharmazentrum.uni-bonn.de), and has >250 publications in the field of medicinal chemistry and pharmacology.
Her scientific interests are focused on the medicinal chemistry and molecular pharmacology of purine-binding membrane proteins (purine receptors, ectonucleotidases) and lipid-activated orphan G protein-coupled receptors. Disease indications include neurodegenerative and inflammatory diseases and cancer. Her activities are ranging from basic research to collaborative drug development projects with pharma industry partners.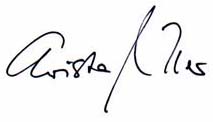 "MedChemComm has what it takes to become a leading journal of Medicinal Chemistry. It fills a gap since it differs from other med chem journals due to its wide scope and its unique format. I'm looking forward to seeing everyone's exciting contributions and support!"