'The ability of many drugs, unintended most often, to interact with multiple proteins is commonly referred to as polypharmacology. Could this be a reminiscent chemical signature of early protein evolution?' asks Jordi Mestres.
In this review article, Xavier Jalencas and Jordi Mestres (Chemogenomics Laboratory, Hospital del Mar Research Institute, Barcelona) explore the origins of drug polypharmacology and provide clues as to why most drugs hit multiple targets. Covering both the chemical (including molecular properties and fragment composition of the drug themselves) and the biological sources of polypharmacology (describing target phylogeny and binding site similarity), the article also provides some direct key implications of polypharmacology for drug discovery, while questioning whether this multitarget ability could have come from adaptative mechanisms…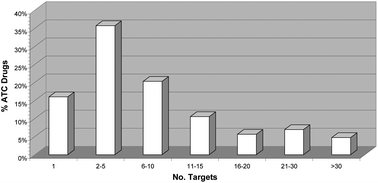 Take this fascinating journey and read the full review today!
On the origins of drug polypharmacology
Xavier Jalencas and Jordi Mestres
Med. Chem. Commun, 2013, Advance Article
DOI:10.1039/C2MD20242E
This article is part of MedChemComm's New Talent themed issue