Welcome to the final issue of 2011!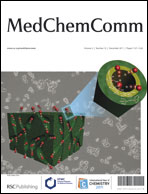 On the outside front cover of this issue is an article from Chang-Sik Ha and coworkers on a one step synthetic route to a hierarchical mesoporous bio-polymer/silica composite material with bimodal mesopores using a dual template of N,N,N-trimethyl chitosan (TMCs) and sodium dodecyl sulfate (SDS) for pH-sensitive targeted drug release.
Hierarchical mesoporous bio-polymer/silica composites co-templated by trimethyl chitosan and a surfactant for controlled drug delivery
Vijay Kumar Rana, Sung Soo Park, Surendran Parambadath, Mi Ju Kim, Sun-Hee Kim, Satyendra Mishra, Raj Pal Singh and Chang-Sik Ha
DOI: 10.1039/C0MD00222D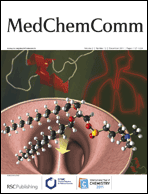 ---
On the inside front cover Adrian Schwan et al. report a a novel phospholipase-resistant C16:0, C16:1 diether phosphonoglycerol as a synthetic lung surfactant with surface activity equivalent to calf lung surfactant extract.
Synthesis and activity of a novel diether phosphonoglycerol in phospholipase-resistant synthetic lipid:peptide lung surfactants
Adrian L. Schwan, Suneel P. Singh, Jason A. Davy, Alan J. Waring, Larry M. Gordon, Frans J. Walther, Zhengdong Wang and Robert H. Notter
DOI: 10.1039/C1MD00206F
As with all our cover articles these are free to access for 6 weeks.