The online µTAS 2020 meeting was held from 4-9th October, chaired by Séverine Le Gac and Hang Lu. Philippa Ross, Executive Editor of Lab on a Chip, contributed to a panel discussion on Ethics in Science, and Millie Newman, Deputy Editor of Lab on a Chip, attended to announce the winners of our prestigious Lab on a Chip-sponsored prizes. We'd like to thank all those who entered the awards this year, and to the judging panels who helped us select the winners. All three prizes received excellent submissions and we're delighted to announce the winners below.
---
Lab on a Chip/Dolomite Pioneers of Miniaturization Lectureship
Professor Wilbur Lam (Georgia Institute of Technology/Emory University, USA), has been awarded the 15th Pioneers of Miniaturisation Lectureship, sponsored by Dolomite and Lab on a Chip. The Pioneers of Miniaturization Lectureship rewards early to mid-career scientists who have made extraordinary or outstanding contributions to the understanding or development of miniaturised systems.
Like previous years, Professor Lam will receive a monetary award, certificate and plaque, and gave a stunning talk during the online µTAS 2020 conference on clinical translations of microfluidic systems and lessons learned from the COVID-19 pandemic.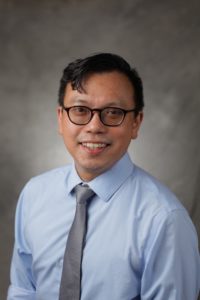 ---
Art in Science Competition
In collaboration with Greg Cooksey from the National Institute of Standards & Technology (NIST), we were pleased to present the Art in Science award to Qinyu Li (Shanghai Jiao Tong University), for his image titled "A microvascular ring". This award highlights the aesthetic value of scientific illustrations while still conveying scientific merit.
The image is a fluorescent photograph of a 3D vasculogenic network from human umbilical vein endothelial cells inside a ring-shaped polymethylmethacrylate microfluidic chamber.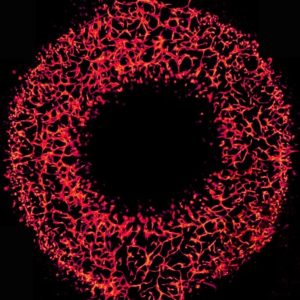 ---
Widmer Poster Prize
The Widmer Poster Prize was awarded this year to Janosch Hauser (KTH Royal Institute of Technology), for his poster and video presentation on "TEM grid preparation with minimal user interaction". Janosch put a huge amount of time and effort into his presentation, and the judges were very impressed.
---
Congratulations to all the winners at this year's online µTAS conference. We look forward to seeing you at µTAS 2021, hopefully in-person, in Palm Springs, California!