Lab on a Chip and Dolomite are delighted to announce the winner of the 2023 Pioneers of Miniaturization Lectureship, Professor David Issadore!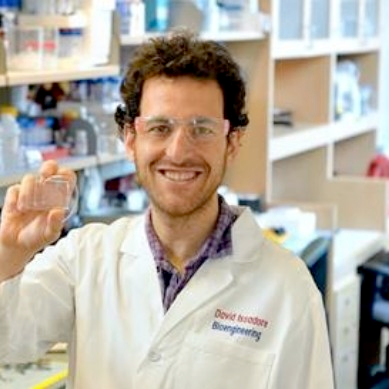 This Lectureship honours and supports the up and coming, next generation of scientists who have significantly contributed to the understanding or development of miniaturised systems.
The Issadore lab combines microelectronics, microfluidics, nanomaterials, and machine learning to solve big, currently intractable problems in healthcare. The lab develops new miniaturized platforms for the diagnosis of disease, new platforms to manufacture micro and nano-scale materials, and they dip their toes into an assortment of other areas where they can leverage micro and nano-scale engineering to improve healthcare. This work requires an interdisciplinary approach in which engineers, scientists, and physicians work together in teams. David has a PhD in applied physics from Harvard with Robert Westervelt, he completed post-doctoral training in the Systems Biology department at Mass General Hospital with Hakho Lee and Ralph Weissleder and has been on the faculty of Penn's Bioengineering department since 2013.
Our Pioneers of Miniaturization Lectureship Winner is invited to speak at MicroTAS, and thus David will be presenting his talk at the MicroTAS 2023 meeting, 15-19th October 2023.
We give our warmest congratulations to David on his achievement!
---
Read some of David Issadore's recent Lab on a Chip papers below:
A web-based automated machine learning platform to analyze liquid biopsy data
Advancing microfluidic diagnostic chips into clinical use: a review of current challenges and opportunities
Diagnosis of traumatic brain injury using miRNA signatures in nanomagnetically isolated brain-derived extracellular vesicles