The hybrid µTAS 2021 meeting was held from 10-14th October, chaired by Amy Herr & Joel Voldman. We'd like to thank all those who entered the awards this year, and to the judging panels who helped us select the winners. All three prizes received excellent submissions and we're delighted to announce the winners below.
---
Lab on a Chip/Dolomite Pioneers of Miniaturization Lectureship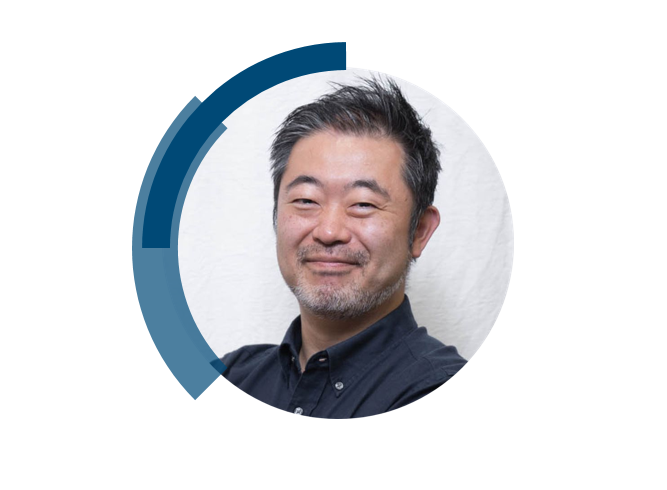 Professor Keisuke Goda (University of Tokyo, Japan), has been awarded the 16th Pioneers of Miniaturization Lectureship, sponsored by Dolomite and Lab on a Chip. The Pioneers of Miniaturization Lectureship rewards early to mid-career scientists who have made extraordinary or outstanding contributions to the understanding or development of miniaturised systems.
Like previous years, Professor Goda will receive a monetary award, certificate and plaque, and gave a stunning talk during the µTAS 2021 conference: "a love story of imaging and microfluidics".
---
Art in Science Competition
In collaboration with Greg Cooksey from the National Institute of Standards & Technology (NIST), we were pleased to present the Art in Science award:
"Living Impression Sunrise" by Yang Du (Fudan University, China)
An fluorescent image of tumor pre-metastatic perivascular niche. 3D microvessels networks formed by self-assembly of Human Umbilical Vein Endothelial Cells interacted with tumor organoids in this microfluidic chip. The title of this image is inspired by Claude Monet's Impression Sunrise.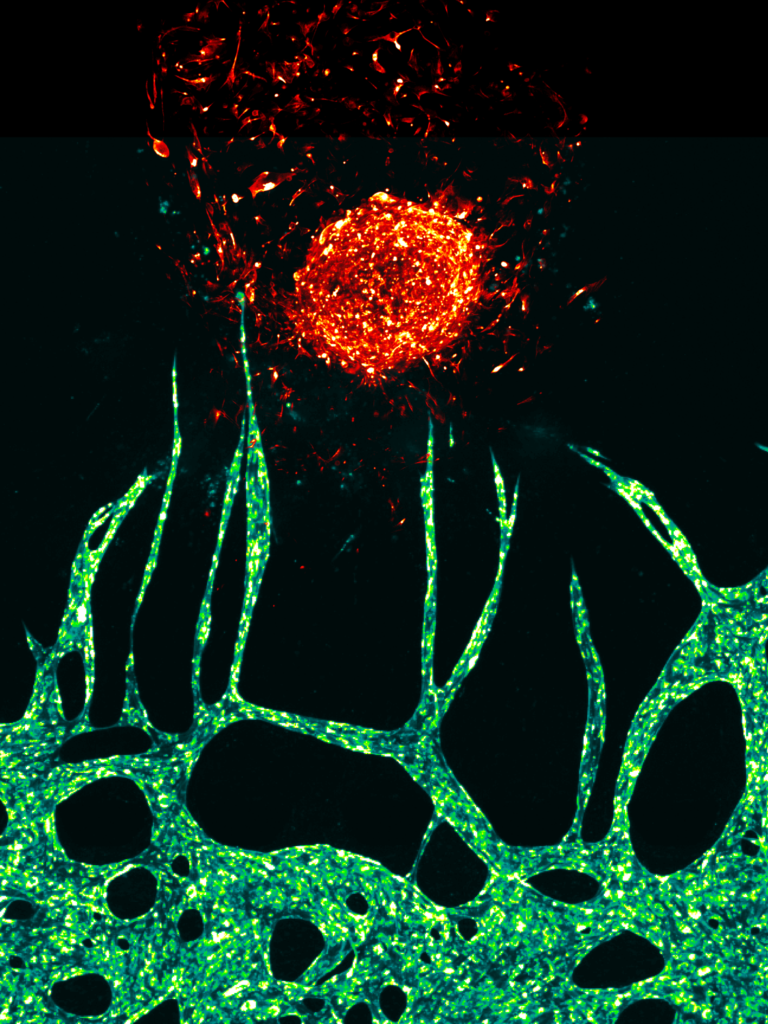 ---
Widmer Poster Prize
The Widmer Poster Prize was awarded this year to Sohyung Lee (UCLA, USA), for her poster and video presentation on "Scalable fabrication of 3D structured microparticles using induced phase separation". Sohyung put a huge amount of time and effort into her presentation, and the judges were very impressed.
---
Congratulations to all the winners at this year's hybrid µTAS conference. We look forward to seeing you at µTAS 2022 (Hangzhou, China)!