The online conference on Emerging Investigators in Microfluidics Conference (EIMC) will take place from Tuesday 20th to Wednesday 21st of July 2021, starting at 8:00 EDT- Boston Time/ 13:00h UTC/14:00h CEST-Amsterdam-Madrid.
---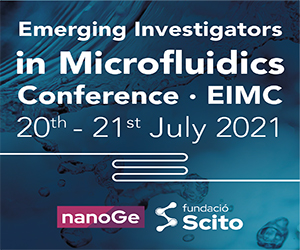 In the last 30 years, the field of microfluidics has transitioned from infancy to an established discipline with diverse applications being explored by an equally diverse community of scientists and engineers. The field has matured to a state where researchers can buy off-the-shelf microfluidic equipment (chips, pumps, flow meters etc.) and microfluidic componentry is standard within numerous different commercialized analytical and diagnostic devices. However, the continued development of the field depends on the supply of fresh innovative ideas and the nurturing of new leaders within the field.
This meeting aims to showcase work from the next generation of microfluidics researchers (specifically academics/researchers in permanent positions of less than ~6 years, and earlier career stages). The meeting will provide an opportunity to discuss recent developments in the field and develop future research opportunities as part of an overall aim to nurture and promote the careers of emerging researchers within the international microfluidic community.
The conference will run over two days and feature sessions focusing on three "hot" areas of microfluidics: synthetic biology (artificial cells, organ on a chip), portable devices (point-of-care diagnostics, in-the-field analysis), and bioanalysis (single cell analysis, nucleic acid analysis). Oral sessions will feature presentations by invited speakers, in addition to presentations selected from submission of abstracts. There will be a session for researchers to present posters, with additional networking opportunities.
Conference Organisers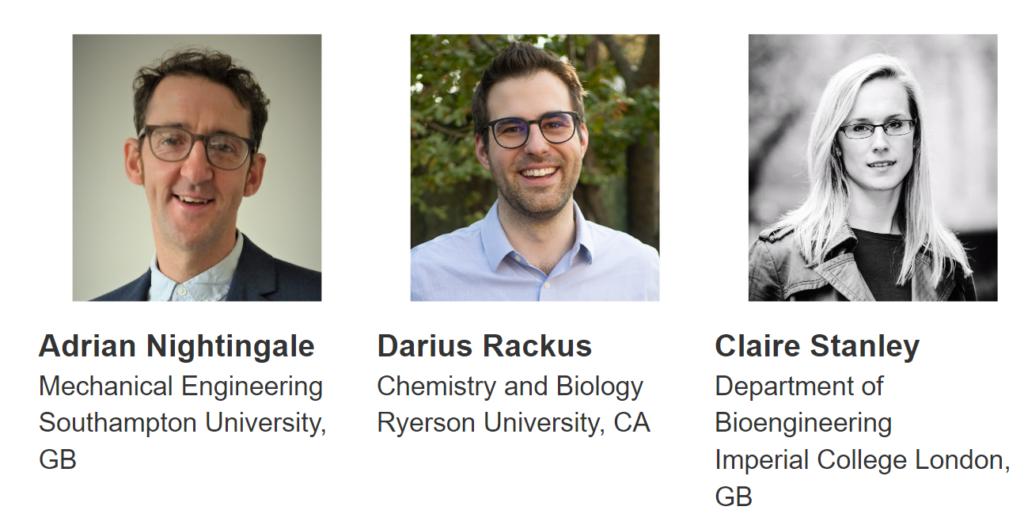 Topics to be covered by the conference:
Other areas of microfluidics
Single cell analysis
Diagnostics
Analytical chemistry/biochemistry
Synthetic biology
Artificial cells
Organs on a chip
Key Dates
Abstracts submission deadline (oral)
: 28
th
June 2021
Abstracts submission deadline (poster):
15
th
July 2021
Scientific program:
2
nd
July 2021
---
Useful Links
Register your attendance for the conference here
Learn more about the conference details here
Look at the conference schedule here