We are pleased to announce a new Thematic Collection on Organ-on-a-Chip systems, translating concept into practice!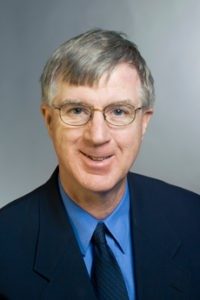 The first collection of papers on "Organ-body-and disease-on-a-Chip" collection has proved to be popular with the community. The collection has given this emerging field an identity and an effective venue for others to learn of the breadth, depth, and importance of this emerging area. We are delighted to announce that Michael Shuler (Cornell University, USA) will be acting as Thought Leader this follow-up collection.
We believe that a second collection highlighting efforts to translate this concept into practice would be valuable. While proof-of-concept papers for potential devices remains important, there has been significant progress in the last two years towards addressing the practical issues of translating these concepts into workable systems that will be adopted by industry and approved by regulators. While pharmaceuticals remain the primary target, it is clear that these devices will play important roles in the cosmetic, food, and chemical industries.
For regulatory approval and industrial adoption these devices need to be simple (easy to run by a technician), largely self-contained, low cost, reliable, incorporate advanced analytical techniques, and have efficient software to convert measurements into predictions of human response. Some of the initial proof-of-concept devices are too complicated and hence costly to be implemented industrially.  For an academic paper a lab can afford to have a high failure rate of systems as long as sufficient systems function to provide a robust data set.  For an industrial setting a high success rate will be necessary for adoption.  Automation of devices and efficient data collection and interpretation will be necessary for systems to have a broad impact and reduce labour costs.  Although much of the industrial data are proprietary, it should be possible to take historical cases where a drug candidate was approved and then withdrawn from the market due to toxicity and determine if the failure of the drug could have been anticipated from studies with a microphysiological (MPS) system.  Such examples could provide a compelling rationale for inclusion of MPS systems particularly in the later stages of the preclinical drug development process.
A series of papers that address aspects of the issues involved in moving from "proof-of-principle" devices to systems that can be routinely incorporated into testing of drugs, cosmetics, food ingredients, and chemicals would be valuable to the development of the field of microphysiological systems. We seek contributions that will help us fulfill this goal.
Lab on a Chip publishes the best work on significant and original work related to minia-turisation, at the micro- and nano-scale, of interest to a multidisciplinary readership. The journal seeks to publish work at the interface between physical technological advancements and high impact applications that are of direct interest to a broad audience.
Extraordinarily novel organ-on-a-chip systems that demonstrate unique new functions are also welcome.
Interested in submitting to the collection? 
We welcome submissions of original research articles and reviews to this collection and the collection is open for submissions.
Articles will be published as they are accepted and added to this online collection. They will receive extensive promotion throughout the submission period and as a complete collection.
If you are interested in submitting to the series, please get in touch with the Lab on a Chip Editorial Office at loc-rsc@rsc.org.