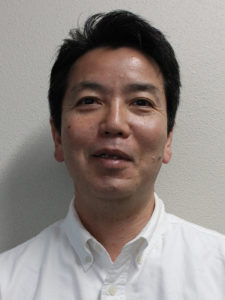 We are delighted to announce our new Associate Editor – Manabu Tokeshi!
"I am excited to join the editorial team of Lab on a Chip, my favorite Journal ever since its inception.  I am looking forward to seeing your excellent research in this Journal."
Manabu Tokeshi is a Professor at the Division of Applied Chemistry at Hokkaido University, Japan and a visiting Professor at the ImPACT Research Center for Advanced Nanobiodevice, Innovative Research Center for Preventive Medical Engineering, and Institute of Innovation for Future Society at Nagoya University.
He received his PhD degree from Kyushu University, Japan. After a research fellowship of the Japan Society of Promotion of Science at The University of Tokyo, he worked at Kanagawa Academy of Science and Technology as a researcher, group subleader and group leader. Before joining Hokkaido University as Professor in 2011, Manabu worked at the Institute of Microchemistry Technology Co. Ltd. as President and at Nagoya University as an Associate Professor.
Professor Tokeshi is a board member of the Chemical & Biological Microsystem Society (CBMS) which oversees the International Conference on Miniaturized Systems for Chemical and Life Sciences (mTAS). He has received various awards for his work, including the Outstanding Researcher Award on Chemistry and Micro-Nano Systems from the Society for Chemistry and Micro-Nano Systems (2007), the Lab on a Chip/Corning Inc Pioneers in Miniaturization Lectureship (2007) and the Masao Horiba Award from HORIBA, Ltd. (2011).
His research interests are in the development of micro- and nano-systems for chemical, biochemical, and clinical applications. You can find out more about Manabu's research on his homepage.
Manabu will be handling papers from 1st January 2017, so submit your best work to him!