Lab on a Chip and the National Institute of Standards Technology (NIST) were pleased to present the Art in Science award at the µTAS 2017 Conference on 26 October 2017. The award highlights the aesthetic value in scientific illustrations while still conveying scientific merit. Many fantastic submissions were received this year with the winner selected by Maria Southall, Lab on a Chip Deputy Editor, Darwin Reyes, NIST and Petra Dittrich, Lab on a Chip Associate Editor member.
And the winner is…
Give Bubbles a Chance
Maria Cristina Letizia, EPFL, SWITZERLAND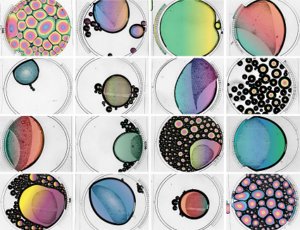 Runners up are…
Reflections
Dorothea Helmer, Karlsruhe Institute of Technology, GERMANY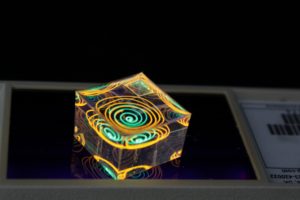 Mondrian's Micropillars
Eloise Pariset, CEA – LETI, FRANCE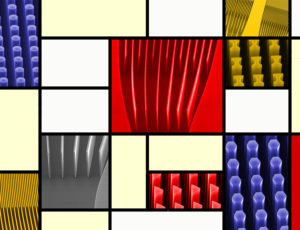 A big thank you to all the contributors this year!