We are delighted to bring you the first interview for our Emerging Investigators Series in Lab on a Chip!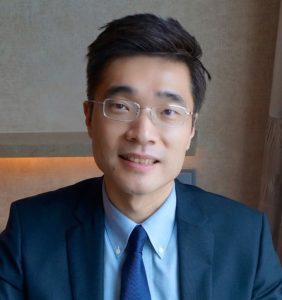 Leidong Mao is currently an Associate Professor and a distinguished faculty fellow in the School of Electrical and Computer Engineering of College of Engineering at the University of Georgia, USA. He received his B.S. degree in Materials Science from Fudan University, China in 2001 and his Ph.D. degree in Electrical Engineering from Yale University, USA in 2008. He was a recipient of the Faculty Early Career Development (CAREER) award from the US National Science Foundation in 2012, and the Young Scientist Award at the international conference on magnetic fluids in 2013. His current research interests include developing novel microfluidic technologies for biology and biomedical sciences. Examples of the projects in his lab include label-free cell separation technology that can isolate extremely rare circulating tumor cells from patient blood for cancer research and clinical applications, studies of circadian rhythm of single cells and their mechanism of synchronization, and diseases-on-chip models such as stroke-on-a-chip and glioma-on-a-chip. In addition to the research activities, he developed an interdisciplinary research and education program since 2014 for undergraduate students in nanotechnology and biomedicine, through a Research Experiences for Undergraduate (REU) grant from the US National Science Foundation.
Read his Emerging Investigators paper "Label-free ferrohydrodynamic cell separation of circulating tumor cells" and find out more about his research below:
Your recent Emerging Investigator Series paper focuses on the separation of circulating tumour cells. How has your research evolved from your first article to this most recent article?
My first paper as a graduate student studied the mechanism of ferrofluid actuation under a traveling magnetic field through modeling and simulation. On the surface, there seems to be a drastic change between the first paper and this recent paper. However, there was similar thinking behind these two projects – building models and systematic optimization were valued in both cases. Nonetheless, this recent paper involved a lot of cancer research, thanks to my fantastic collaborators.
What aspect of your work are you most excited about at the moment?
Circulating tumor cells (CTCs) are very interesting to study but difficult to isolate. I am excited about the high recovery rate and biocompatibility of our technology, and the prospect that it may be integrated with other technologies for a more efficient way to separate intact CTCs from patient blood.
In your opinion, what is the biggest challenge for the separation of CTCs from blood?
This is a complex problem. High throughput, high recovery rate, high purity and excellent biocompatibility are four important criteria in CTC separation. Being able to meet all four criteria is challenging for a single technology, whether it is label-based or label-free.
What do you find most challenging about your research?
Learning biology as an engineer. For me, it is challenging but fun.
In which upcoming conferences or events may our readers meet you?
Microtas 2017 in Savannah Georgia, USA
How do you spend your spare time?
Spending time with my family.
Which profession would you choose if you were not a scientist?
Never a question to me, this is what I wanted to do.
Can you share one piece of career-related advice or wisdom with other early career scientists?
It helped me a lot when I started as an Assistant Professor to have a few highly motivated graduate students.