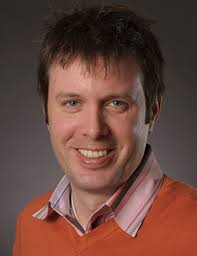 We are very pleased to announce our newest Associate Editor – Joel Voldman!
Joel is a Professor of Electrical Engineering and Computer Science at the Massachusetts Institute of Technology in Cambridge, MA. His research is at the intersection of biology and microtechnology, applying microfabrication technology to illuminate biological systems, especially at the cellular level. His group develops technologies that enhance or enable the acquisition of information from cells. Joel's work builds upon various disciplines: electrical engineering, microfabrication, bioengineering, surface science, fluid mechanics and mass transport. He takes a quantitative approach to designing  technology, using both analytical and numerical modelling to gain fundamental understanding of the technologies.  You can find out more about Joel's research on his homepage. Joel adds "Having been a reader of and contributor to Lab on a Chip since its inception, I am looking forward to helping the journal and the microfluidics community to publish the best microfluidics research here."
Joel will be handling papers from 1 January 2017, so submit your best work to him!
Read Joel's recent Lab on a Chip paper which was also featured in Chemistry World:
Monitoring sepsis using electrical cell profiling
Javier Prieto, Hao-Wei Su, Han Wei Hou, Miguel Pinilla Vera, Bruce Levy, Rebecca Baron, Jongyoon Han and Joel Voldman
Lab Chip, 2016, 16, 4333-4340
DOI: 10.1039/C6LC00940A