Lab on a Chip and the National Institute of Standards Technology (NIST) were pleased to present the Art in Science award at the µTAS 2016 Conference on 13 October 2016. The award highlights the aesthetic value in scientific illustrations while still conveying scientific merit. Many fantastic submissions were received this year with the winner selected by Sam Keltie, Lab on a Chip Executive Editor, Darwin Reyes, NIST and Dino Di Carlo, Lab on a Chip Editorial Board member.
And the winner is…
Vaibhav Jain, Purdue University
"The Rising Sun"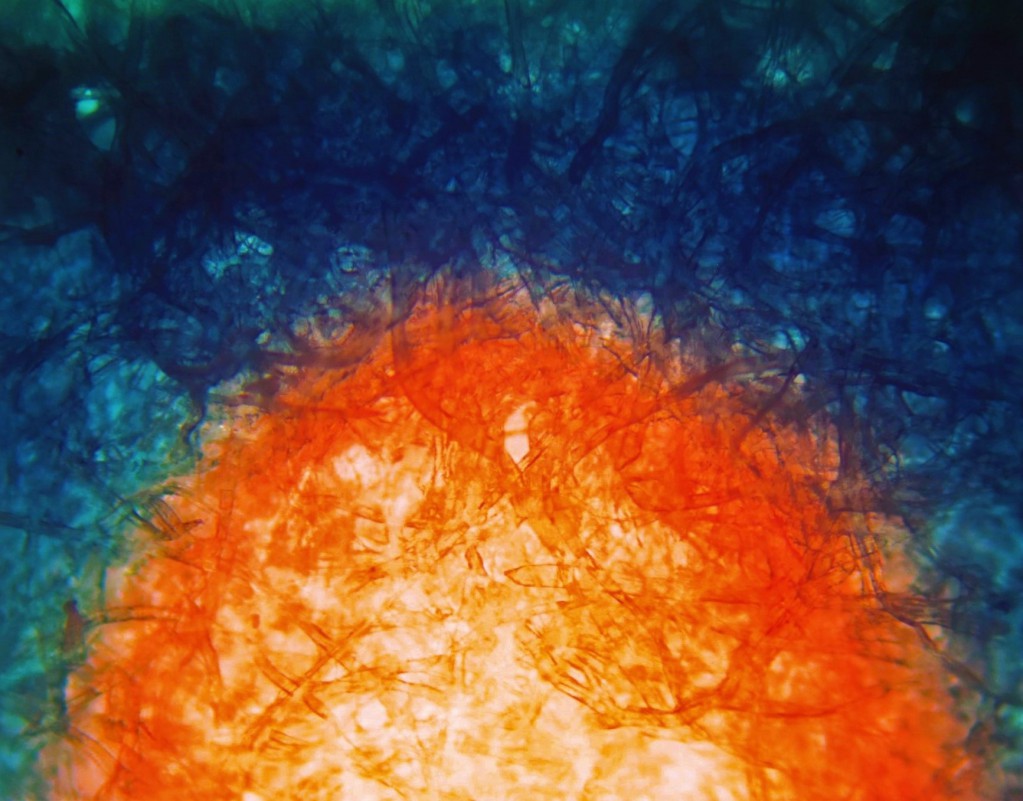 Dark field micrograph of sweat advancing in a paper channel dyed with Cobalt chloride dihydrate (Bluish), changing it to cobalt chloride hexahydrate (Reddish orange)
And the runners up are…
Gokce Ozkazanc, Bilkent University
"Composition of Particles in a Droplet"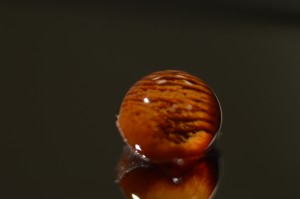 Visualization of Particle Composition inside a Water Droplet
Susanna Lladó Maldonado, TU Braunschweig
"Wellness microresort for cells"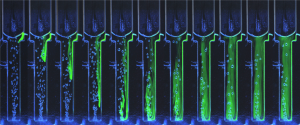 Mixing performance in a microbubble column-bioreactor
A big thank you to all the contributors this year!