Please join us in welcoming Dino Di Carlo, Piotr Garstecki and Shoji Takeuchi to the Lab on  a Chip Editorial Board!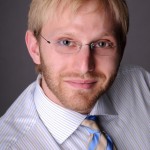 Dino Di Carlo, University of California at Los Angeles
Dino is Professor and Vice Chair of the Department of Bioengineering and a Professor of Mechanical Engineering at the University of California at Los Angeles. He also Directs the Cancer Nanotechnology Program of the Jonsson Comprehensive Cancer Center. His research group are currently focusing on exploiting unique physics, microenvironment control, and the potential for automation associated with miniaturized systems for applications in basic biology, medical diagnostics, and cellular engineering.
Piotr Garstecki, Polish Academy of Sciences
Piotr is a Professor at the Institute of Physical Chemistry, Polish Academy of Sciences. He currently leads the Research Group of Microfluidics and Complex Fluids. The group conducts research on fundamental aspects of the physics of soft matter systems and develops microfluidic tools for chemistry and biology.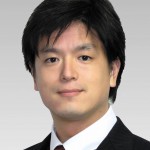 Shoji Takeuchi, University of Tokyo
Shoji is a Professor in the Center for International Research on Integrative Biomedical Systems (CIBiS), Institute of Industrial Science (IIS), University of Tokyo. Since 2008, he has been a director of Collaborative Research Center for Bio/Nano Hybrid Process at IIS. His current research interests include 3D tissue fabrication, implantable devices, artificial cells/lipid bilayer systems, and biohybrid MEMS.