Research into biofuels as a replacement for fossil fuels is a hugely important area of research. One particular focus is on cultivating photosynthetic organisms, such as microalgae, as these organisms have a high oil content that can be extracted and converted into biofuels. They are grown in photobioreactors in order to control the growth conditions, and there are a large amount of variable factors that need to be taken into account to find the optimal conditions.
For each new microalgal strain used the conditions need to be optimised, and irradiance screening is of particular importance. Currently, the screening process requires multiple culture flasks, each with their own light source. Recent developments have switched to using microwells, again with individual light sources.
David Sinton and co-workers at the University of Toronto have developed a microfluidic irradiance assay using liquid crystal display (LCD) technology that allows them to rapidly screen irradiance conditions and identify the conditions for optimum growth. Using this technology, they were able to control all irradiance variables (light intensity, time variance, and spectral composition) in over two hundred parallel microreactors.
The diagram below shows the design of their irradiance platform – the LCD screen is lined up so that each pixel is directly below one microreactor, with every pixel individually controlled in order to produce the correct irradiance output. The bacterial growth in each microreactor was characterised by measuring the total fluorescence, emitted by a fluorescent pigment inside the organism.
Initially, to demonstrate that their pixel-based method worked, the authors displayed the Toronto University crest on the LCD screen by using high and low irradiance intensities, and you can see from the image that this was successful!
By studying the three major irradiance variables mentioned previously they were able to quantify several important properties, such as the saturation intensity, the threshold frequency for growth and the combined effect of spectral composition and irradiance intensity on growth.
This new method drastically reduces the time needed to screen conditions for bacterial growth and hopefully should have a significant impact on the development of microalgal biofuels.


To download the full article for free* click the link below:
Microalgae on display: a microfluidic pixel-based irradiance assay for photosynthetic growth
Percival J. Graham, Jason Riordon and David Sinton.
Lab Chip, 2015, 15, 3116-3124
DOI: 10.1039/C5LC00527B
—————-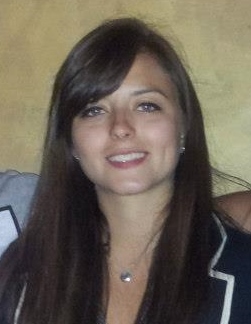 About the webwriter

Claire Weston is a PhD student in the Fuchter Group, at the Imperial College London. Her work is focused on developing novel photoswitches and photoswitchable inhibitors.

—————-
*Access is free until 24/08/2015  through a registered RSC account.